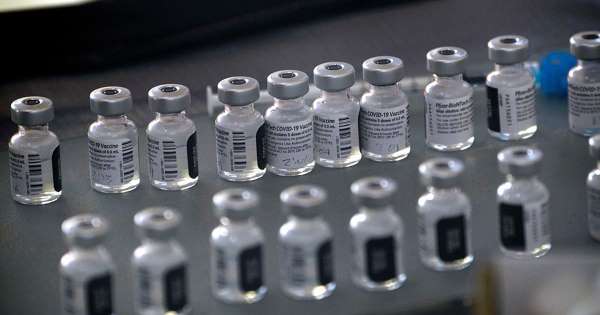 The prospect would effectively double the number of vaccine doses available and allow more people to be vaccinated quickly. But the idea has set off a debate, with experts saying there isn't enough evidence yet to justify a single dose and people should plan to get two doses.
The push in favor of exploring the idea of a single-dose vaccine crystallized with a recent New York Times op-ed from Michael Mina, an immunologist at the Harvard T.H. Chan School of Public Health, and Zeynep Tufecki, a sociologist who has written extensively on the pandemic.
They called for immediately starting a new clinical trial to study whether one dose of the vaccine is sufficient. They cited data from the trials already conducted for the Pfizer and Moderna vaccines that showed protection began after the first dose, with as much as around 90 percent efficacy, compared to around 95 percent efficacy after two doses.