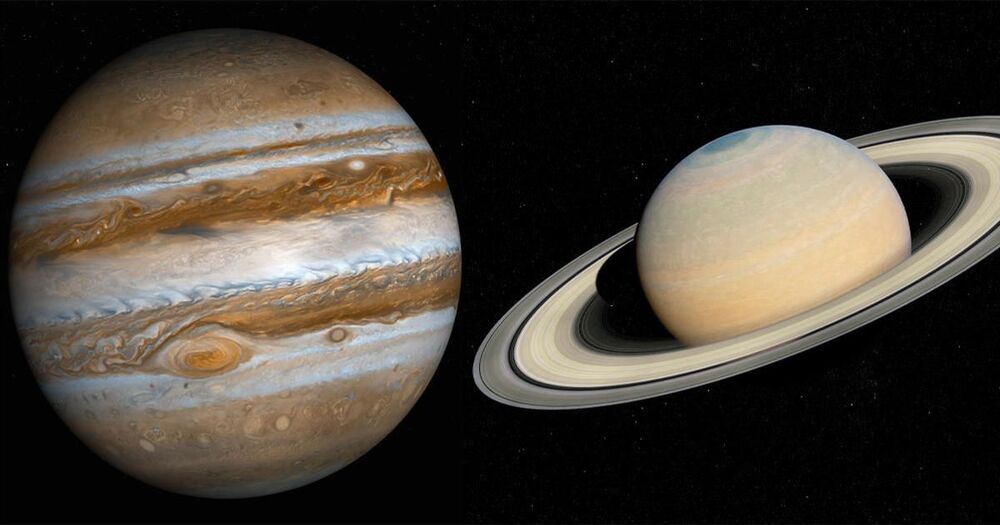 "Alignments between these two planets are rather rare, occurring once every 20 years or so, but this conjunction is exceptionally rare because of how close the planets will appear to one another," Rice University astronomer Patrick Hartigan said in a statement. "You'd have to go all the way back to just before dawn on March 4, 1226, to see a closer alignment between these objects visible in the night sky."
Aligning with the winter solstice on December 21, 2020, the two planets will be just 0.1 degrees apart — less than the diameter of a full moon, EarthSky says. The word "conjunction" is used by astronomers to describe the meeting of objects in our night sky, and the great conjunction occurs between the two largest planets in our solar system: Jupiter and Saturn.
The planets will be so close, they will appear, from some perspectives, to overlap completely, creating a rare "double planet" effect.