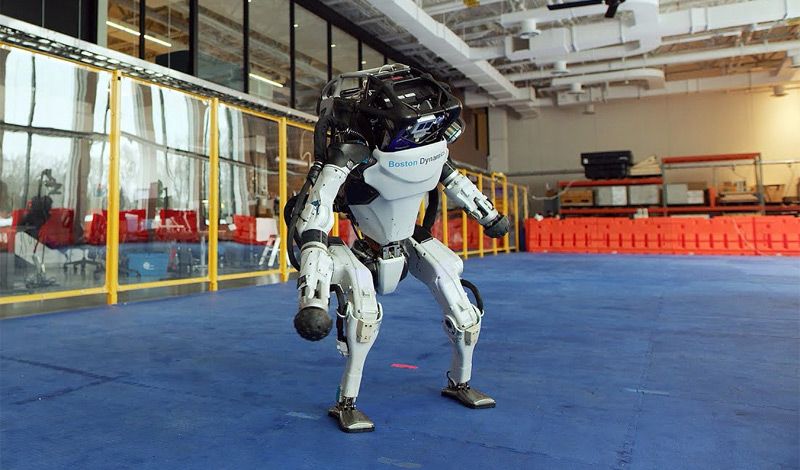 Boston Dynamics' robots dance to "Do you love me"
Boston Dynamics, already well known for its cutting-edge robotics technology, has released a new video in which its latest machines can be seen dancing to the classic song "Do You Love Me" by the Contours.
This line-up includes the bipedal humanoid Atlas, the four-legged canine-inspired Spot, and the two-wheeled Handle. The robots' moves appear eerily human-like as they strut their stuff – an effect known as the uncanny valley.