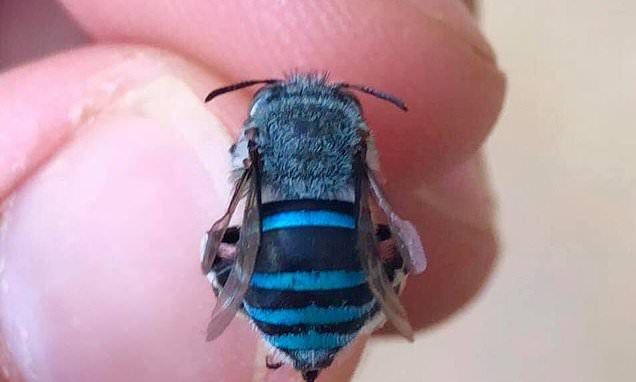 Australians are in awe of a native bee covered in deep blue stripes after learning the unusual insect can be found across the country.
The blue-banded bee can be spotted in gardens in each state except for Tasmania and can be recognised by the coloured stripes around their abdomen.
While the bees have stingers they are not known to be aggressive and are attracted to native plants including tomato flowers.