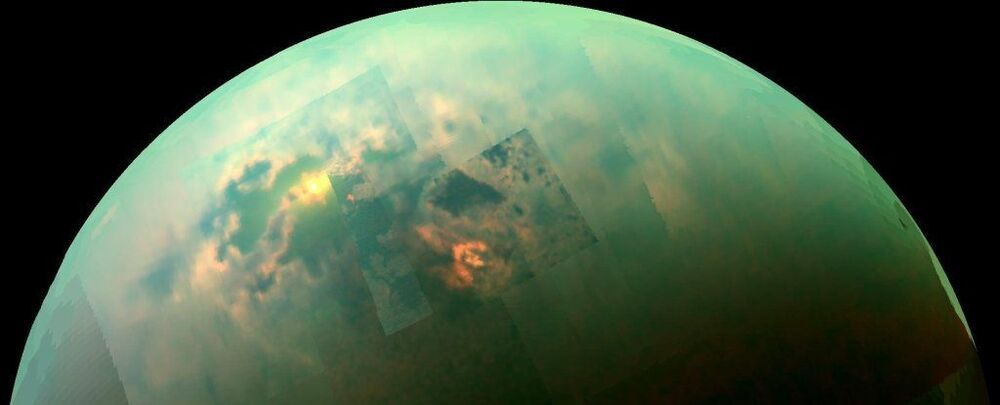 Titan, the already pretty weird moon of Saturn, just got a little bit weirder. Astronomers have detected cyclopropenylidene (C3H2) in its atmosphere — an extremely rare carbon-based molecule that's so reactive, it can only exist on Earth in laboratory conditions.
In fact, it's so rare that it has never before been detected in an atmosphere, in the Solar System or elsewhere. The only other place it can remain stable is the cold void of interstellar space. But it may be a building block for more complex organic molecules that could one day lead to life.
"We think of Titan as a real-life laboratory where we can see similar chemistry to that of ancient Earth when life was taking hold here," said astrobiologist Melissa Trainer of NASA's Goddard Space Flight Center, one of the chief scientists set to investigate the moon in the upcoming Dragonfly mission launching in 2027.