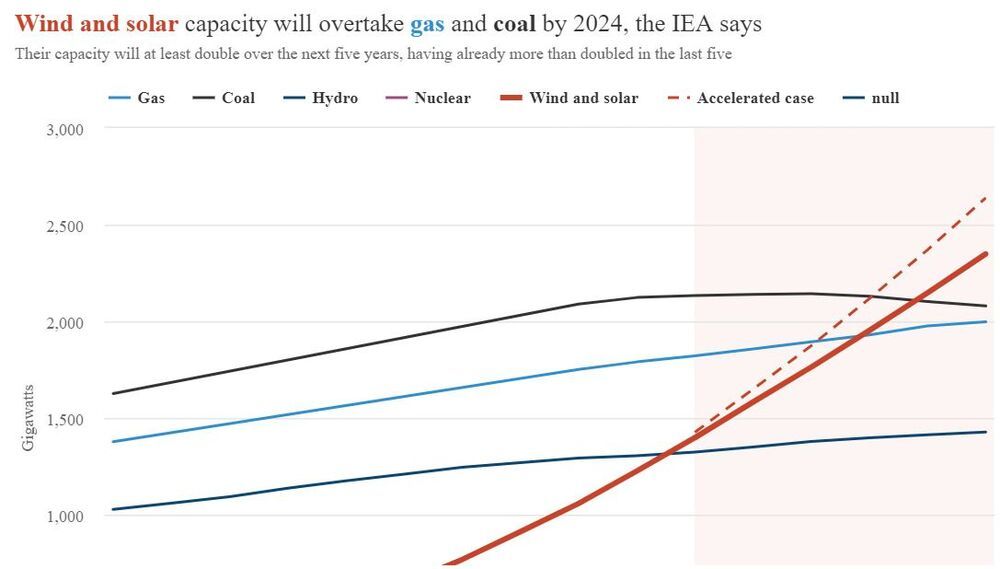 A new report by the International Energy Agency has shown that wind and solar capacity will likely exceed coal and gas in less than five years.
---
Wind and solar capacity will double over the next five years globally and exceed that of both gas and coal, according to a new International Energy Agency (IEA) report.
The Paris-based intergovernmental agency anticipates a 1,123 gigawatt (GW) increase in wind and solar that would mean these power sources overtake gas capacity in 2023 and coal in 2024.