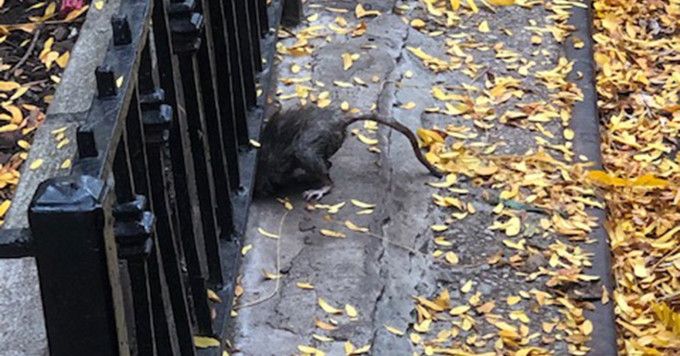 O,.o hungry babies.
---
Rat school is in session as fed-up New Yorkers try to learn how to deal with a surging rodent population.
Rats as big as bunnies are roaming the streets in broad daylight, nesting in trees and chewing through car engine wires that can cost thousands to fix. And there are so many that residents are kvetching about them every chance they get: Complaints about rats to the 311 hotline have totaled 12,632 so far this year, a third more than the 9,042 for all of 2019.
With the Upper West Side teeming with the hungry critters, Assemblywoman Linda Rosenthal and the city Health Department sponsored the latest incarnation of "Rat Academy," two hours of rat prevention training livestreamed Tuesday to nearly four dozen supers, tenants and homeowners. The city began such training sessions about 10 years ago.