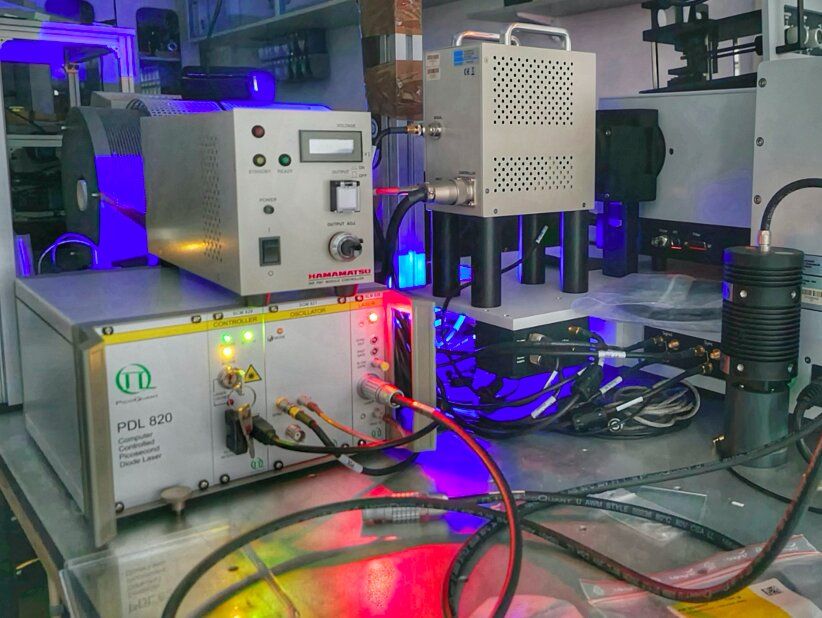 Organic photovoltaics are a third-generation solar cell technology made of electron donor and electron acceptor materials instead of conventional semiconductor p-n junctions. The performance of this alternative solar cell technology has improved significantly over the past few years and it is now comparable to that of classical inorganic solar cells, both in terms of charge carrier yields (i.e., electrical current generation) and solar spectrum matching.
The only feature of organic photovoltaics that still lags behind traditional solar cells is its achievable voltage (VOC, which stands for open circuit voltage). As electrical power is the product of voltage and current, however, the poor VOC of organic solar cells currently prevents their successful commercialization.
Researchers at the Institute of Materials for Electronics and Energy Technology (i-MEET) in Germany and the National Hellenic Research Foundation (NHRF) in Greece have been investigating specific features of materials used to build organic photovoltaics that could enable greater efficiencies and achievable voltages. Their paper, published in Nature Energy, shows that materials with long exciton lifetimes could be particularly promising for the creation of efficient organic solar cells.