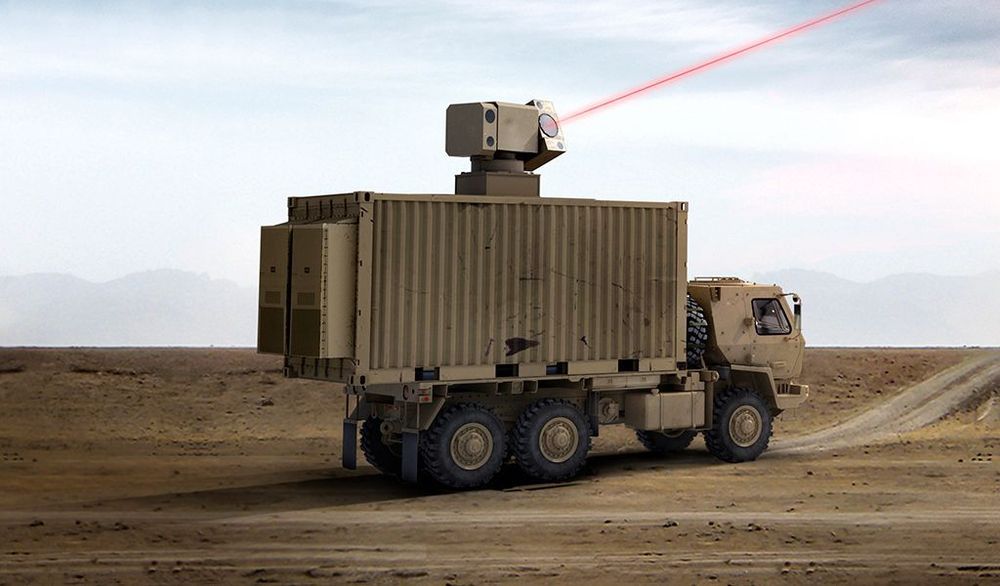 General Atomics Electromagnetic Systems (GA-EMS) and Boeing have entered into a partnership to develop a scalable 100 kW to 250 kW-class High Energy Laser (HEL) weapon system for air and missile defenses.
Laser weapons have been high on the wish lists of major military powers ever since the first laser was invented by Theodore Maiman at the Hughes Research Lab, Malibu, California in 1960. With enough concentrated power to burn through steel, enough range to cover literally astronomical distances, an operating cost of a dollar a shot, and an unlimited number of shots so long as there's power available, the laser looked like the so-called ultimate weapon – if it could be made practical.
Of the problems that have hampered laser weapon development over the past six decades, one of the biggest is how to properly cool a laser generator. This is important because weapon-grade lasers have an efficiency between 50 and 70 percent, with the leftover percentages being lost as heat that could shut down or damage the device.