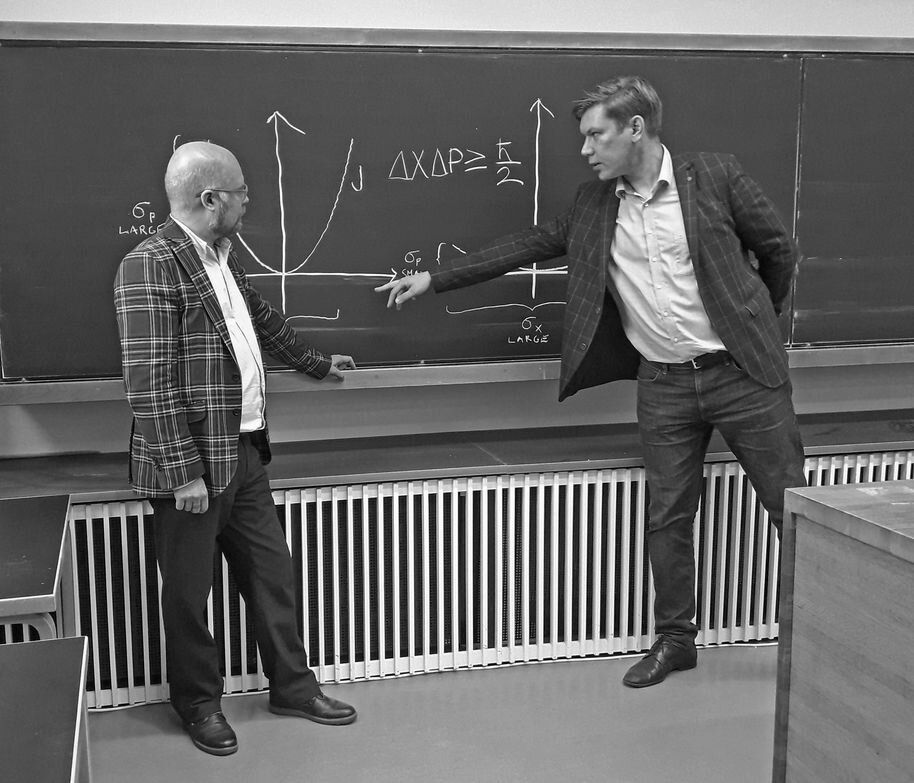 Quantum mechanics arose in the 1920s, and since then scientists have disagreed on how best to interpret it. Many interpretations, including the Copenhagen interpretation presented by Niels Bohr and Werner Heisenberg, and in particular, von Neumann-Wigner interpretation, state that the consciousness of the person conducting the test affects its result. On the other hand, Karl Popper and Albert Einstein thought that an objective reality exists. Erwin Schrödinger put forward the famous thought experiment involving the fate of an unfortunate cat that aimed to describe the imperfections of quantum mechanics.
In their most recent article, Finnish civil servants Jussi Lindgren and Jukka Liukkonen, who study quantum mechanics in their free time, take a look at the uncertainty principle that was developed by Heisenberg in 1927. According to the traditional interpretation of the principle, location and momentum cannot be determined simultaneously to an arbitrary degree of precision, as the person conducting the measurement always affects the values.
However, in their study Lindgren and Liukkonen concluded that the correlation between a location and momentum, i.e., their relationship, is fixed. In other words, reality is an object that does not depend on the person measuring it. Lindgren and Liukkonen utilized stochastic dynamic optimization in their study. In their theory's frame of reference, Heisenberg's uncertainty principle is a manifestation of thermodynamic equilibrium, in which correlations of random variables do not vanish.