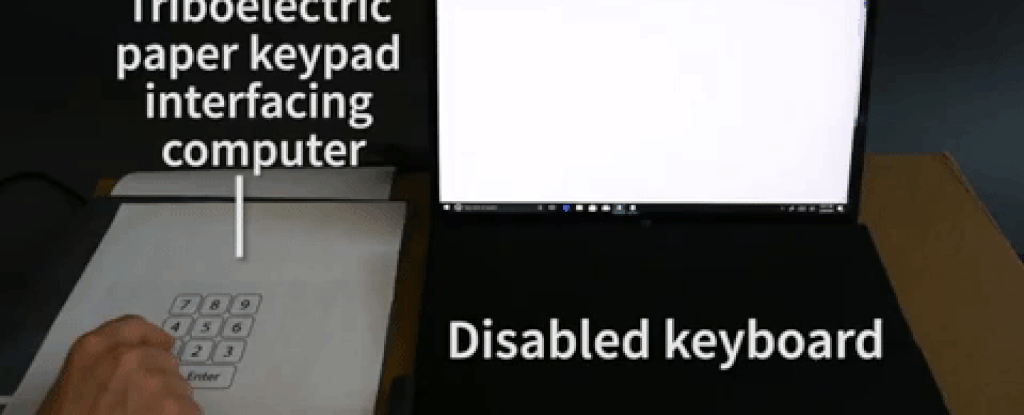 Scientists have unveiled a new printing process that can turn just about any piece of paper or cardboard into a waterproof keyboard that you can fold up and put in your pocket – and it doesn't require a power source.
The tech makes use of a special coating that's repellent to liquids and dust, which allows multiple circuit layers to then be printed on top of the paper without any smudging or degradation between the layers.
On the other side of the paper or cardboard, standard ink printing can then be used to point out where the pressure points (the buttons) are, and what they represent. These layers can be printed in any design you want, from numerical keypads to volume controls.