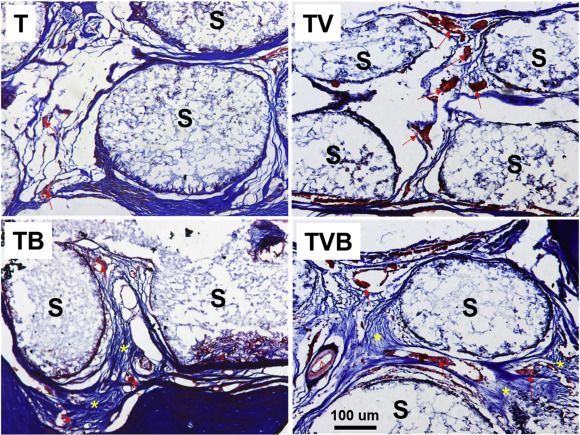 Researchers from China continue in the quest to improve methods for bone regeneration, publishing their findings in "Cryogenic 3D printing of dual-delivery scaffolds for improved bone regeneration with enhanced vascularization."
A wide range of projects have emerged regarding new techniques for bone regeneration—especially in the last five years as 3D printing has become more entrenched in the mainstream and bioprinting has continued to evolve. Bone regeneration is consistently challenging, and while bioprinting is still relatively new as a field, much impressive progress has been made due to experimentation with new materials, nanotubes, and innovative structures.
Cell viability is usually the biggest problem. Tissue engineering, while becoming much more successful these days, is still an extremely delicate process as cells must not only be grown but sustained in the lab too. For this reason, scientists are always working to improve structures like scaffolds, as they are responsible in most cases for supporting the cells being printed. In this study, the authors emphasize the need for both "excellent osteogenesis and vascularization" in bone regeneration.