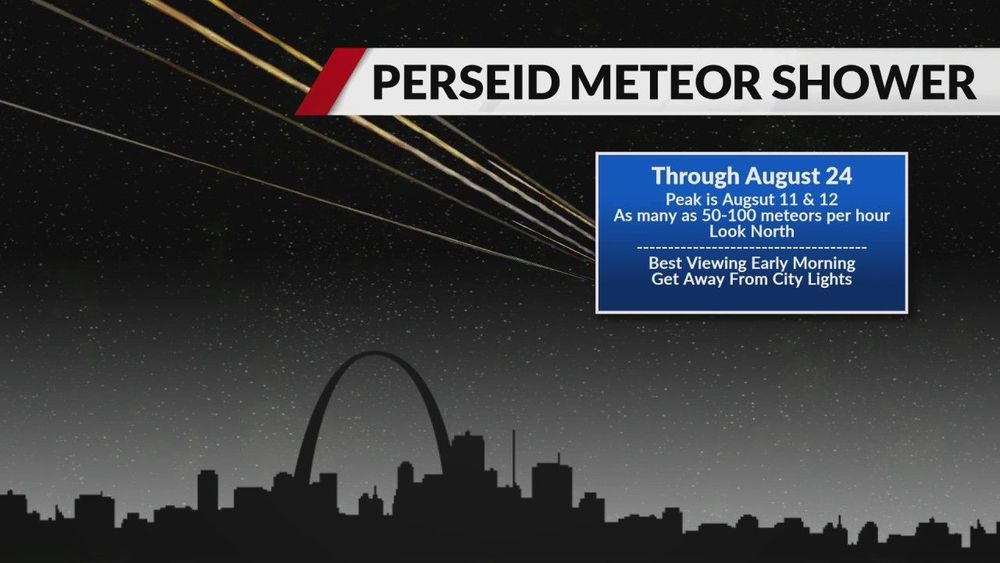 ST. LOUIS (KTVI) — The Perseid meteor shower is now underway and is about one week from its mid-August peak.
Considered the best meteor shower of the year, you can see up to 50 meteors per hour, according to NASA, and sometimes even more if conditions are right. The fast and bright meteors often leave long wakes of light behind them as they streak through the atmosphere, making them easy to see even for the casual astronomer.
The Perseids get their name from the constellation Perseus because they appear to radiate from that spot in the sky, but the constellation isn't the source. When comets come around the sun, they leave a dusty trail behind them. This time each year, Earth passes by debris from the comet Swift-Tuttle, which burns up in our atmosphere.