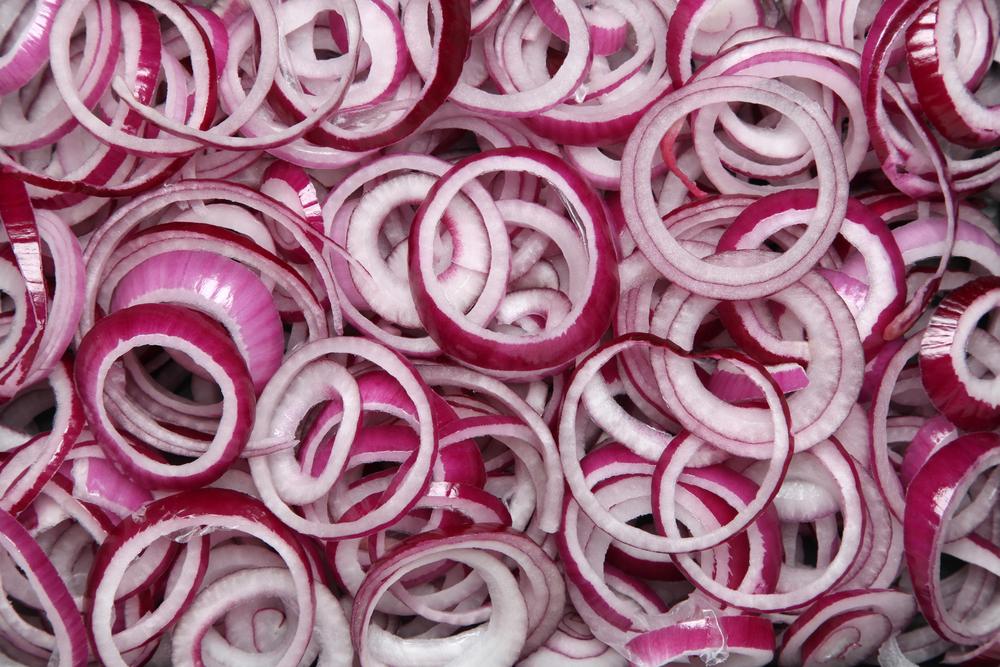 Looks like the Centers for Disease Control and Prevention (CDC) has found the root cause of the latest Salmonella Newport outbreak. And it's not alien DNA or demon sperm. It's onions, specifically red onions.
Yep, if you like red onions with your salads, on your pasta, in your burgers, or just all over your body, you may be shedding a tear. Eating red onions is the one thing that many people affected by this Salmonella outbreak seem to have in common. Well, that and diarrhea as well as all the other wonderful stuff that comes with Salmonella infections.
I first covered this outbreak eight days ago for Forbes. Back then, the cause of the outbreak, which had already affected at least 125 people in 15 states at the time, was unknown. The CDC couldn't warn the public to avoid any specific foods, and avoiding all foods would not have been a practical suggestion.