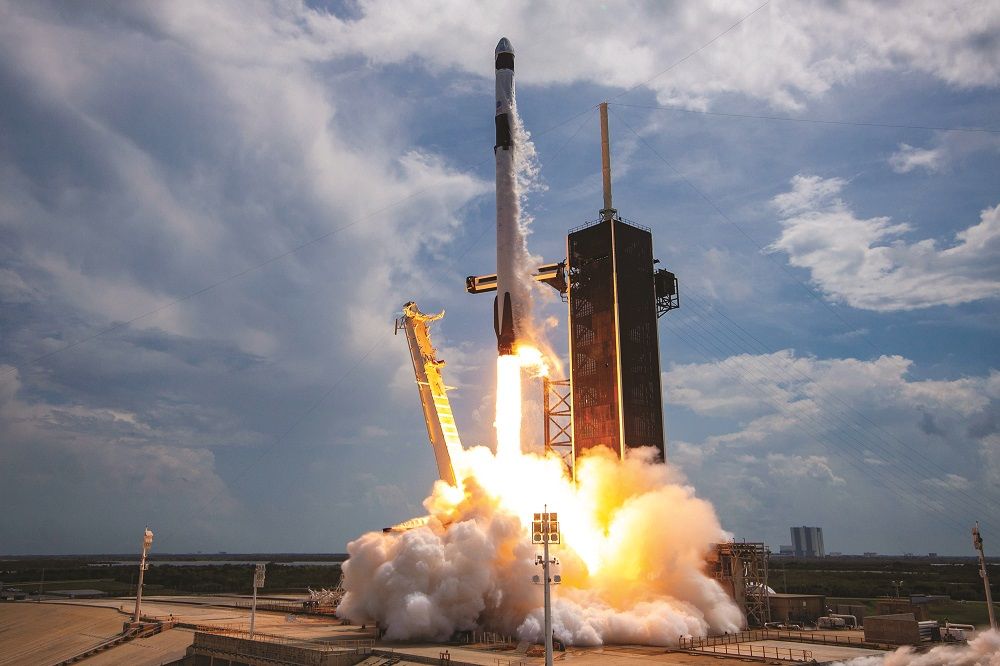 Success, the saying goes, has a thousand fathers. Sure enough, when a SpaceX Falcon 9 lifted off May 30, placing a Crew Dragon with two NASA astronauts on board into orbit on the first human orbital spaceflight from U.S. soil in nearly nine years, plenty of prospective parents stepped forward.
President Donald Trump, who attended the launch at the Kennedy Space Center, was quick to take credit for it. "With this launch, the decades of lost years and little action are officially over," he said in a speech at KSC two hours after liftoff. "Past leaders put the United States at the mercy of foreign nations to send our astronauts into orbit. Not anymore."
Others cried foul, noting that the commercial crew program started during the Obama administration. In a call with reporters days before the launch, former NASA Administrator Charles Bolden and former Sen. Bill Nelson (D-Fla.) praised work by Joe Biden, Obama's vice president and the 2020 Democratic nominee for president, to build support for the program in its early years. "He was very much a part of the decision-making that went into this and ultimately brings us to this success," Nelson said.