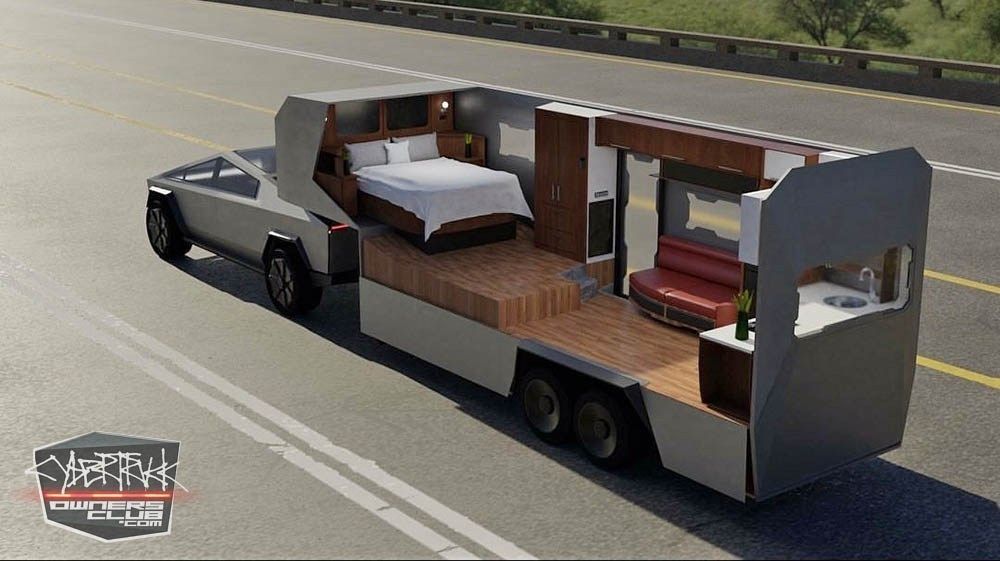 Could this 5th wheel RV be the future of electric towing? Since Tesla announced the revolutionary Cybertruck in 2019, RVers have wanted to know if it can tow a trailer.
Let's get one thing straight – it's clear the Cybertruck has the power to tow, but Tesla hasn't given any guidance on how far it can tow on a single charge.
This 5th wheel rendering was posted on the Tesla Cybertruck Owners forum.