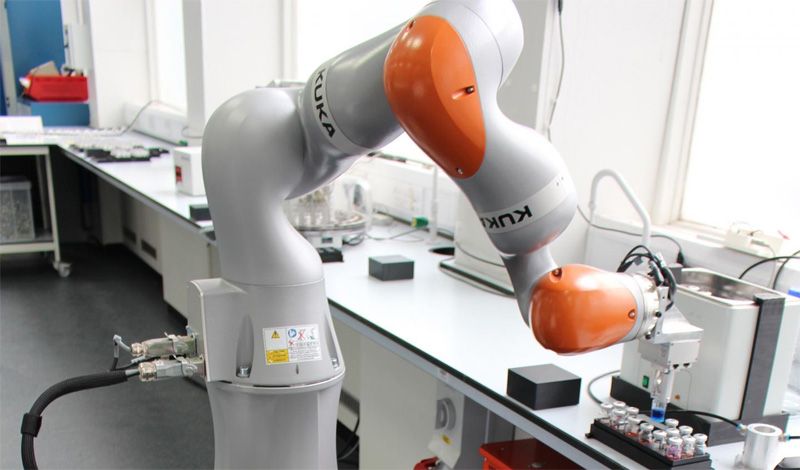 The robot seen here can work almost 24–7, carrying out experiments by itself. The automated scientist – the first of its kind – can make its own decisions about which chemistry experiments to perform next, and has already discovered a new catalyst.
With humanoid dimensions, and working in a standard laboratory, it uses instruments much like a human does. Unlike a real person, however, this 400 kg robot has infinite patience, and works for 21.5 hours each day, pausing only to recharge its battery.
This new technology – reported in the journal Nature and featured on the front cover – is designed to tackle problems of a scale and complexity that are currently beyond our grasp. New drug formulations could be autonomously discovered, for example, by searching vast and unexplored chemical spaces.