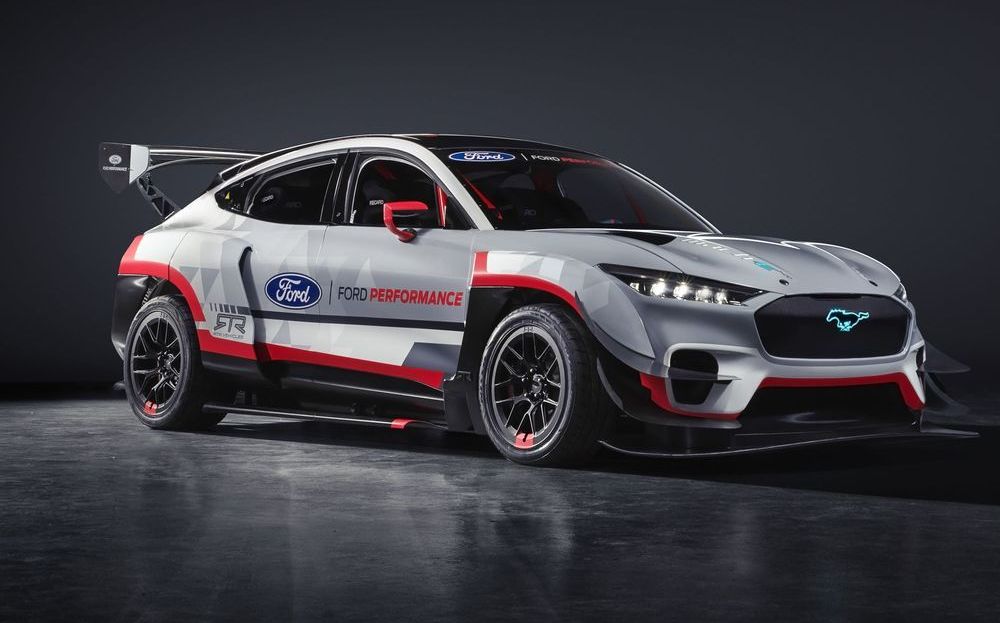 Ford Motor has developed a racing version of its upcoming all-electric Mustang Mach-E crossover with 1,400 horsepower and a top speed that's not street legal.
The company plans to use the prototype vehicle, which it's calling the Mustang Mach-E 1400, to show off the potential performance of all-electric vehicles as the new crossover begins arriving in dealerships later this year.
"It's an all-around athlete," Mark Rushbrook, motorsports director of Ford Performance, told CNBC. He called the vehicle a "learning platform" for the company to utilize aspects of for its future all-electric vehicles.