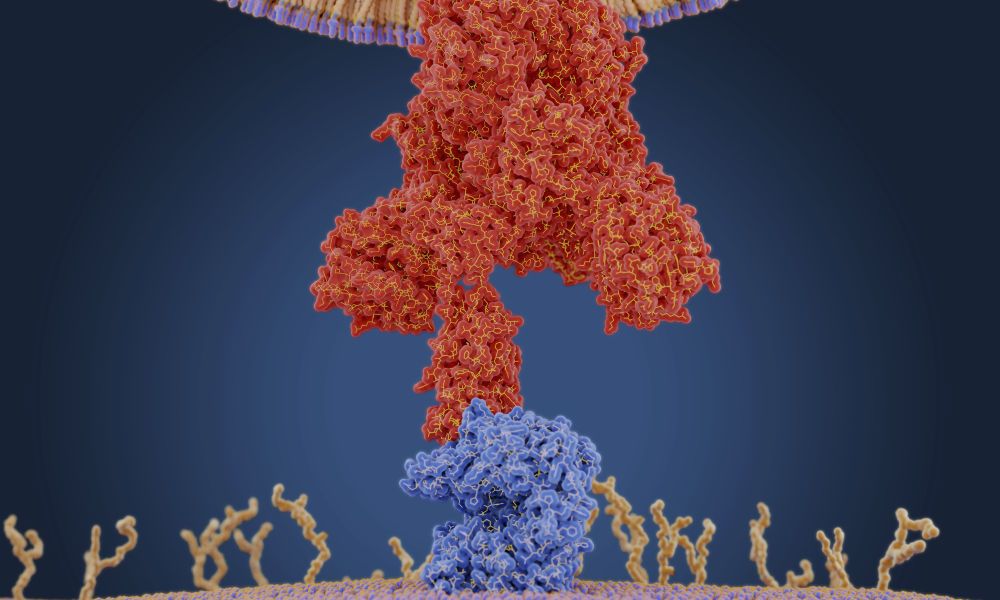 In mammals, such as humans, DNA contains genetic instructions that are transcribed—or copied—into RNA. While DNA remains in the cell's nucleus, RNA carries the copies of genetic information to the rest of the cell by way of various combinations of amino acids, which it delivers to ribosomes. The ribosomes link the amino acids together to form proteins that then carry out functions within the human body.
The viral RNA is sneaky: its features cause the protein synthesis machinery of our cells to mistake it for RNA produced by our own DNA.
COVID-19 enters the body through the nose, mouth, or eyes and attaches to our cells. Once the virus is inside our cells, it releases its RNA. Our hijacked cells serve as virus factories, reading the virus's RNA and making long viral proteins to compromise the immune system. The virus assembles new copies of itself and spreads to more parts of the body and—by way of saliva, sweat, and other bodily fluids—to other humans.
---
RNA research at the University of Rochester provides a foundation for developing antiviral drugs, vaccines, and other therapeutics to disrupt coronavirus.