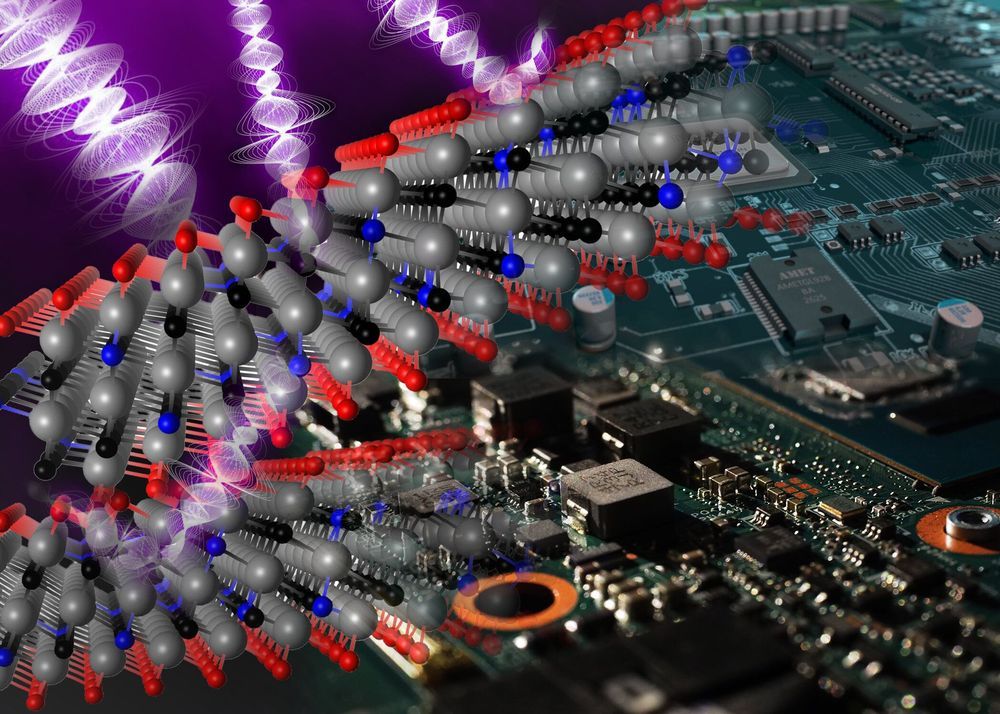 As we welcome wireless technology into more areas of life, the additional electronic bustle is making for an electromagnetically noisy neighborhood. In hopes of limiting the extra traffic, researchers at Drexel University have been testing two-dimensional materials known for their interference-blocking abilities. Their latest discovery, reported in the journal Science, is of the exceptional shielding ability of a new two-dimensional material that can absorb electromagnetic interference rather than just deflecting back into the fray.
The material, called titanium carbonitride, is part of a family of two-dimensional materials, called MXenes, that were first produced at Drexel in 2011. Researchers have revealed that these materials have a number of exceptional properties, including impressive strength, high electrical conductivity and molecular filtration abilities. Titanium carbonitride's exceptional trait is that it can block and absorb electromagnetic interference more effectively than any known material, including the metal foils currently used in most electronic devices.
"This discovery breaks all the barriers that existed in the electromagnetic shielding field. It not only reveals a shielding material that works better than copper, but it also shows an exciting, new physics emerging, as we see discrete two-dimensional materials interact with electromagnetic radiation in a different way than bulk metals," said Yury Gogotsi, Ph.D., Distinguished University and Bach professor in Drexel's College of Engineering, who led the research group that made this MXene discovery, which also included scientists from the Korea Institute of Science and Technology, and students from Drexel's co-op partnership with the Institute.