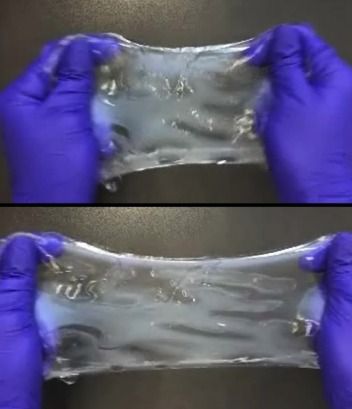 :ooooooo.
---
Superhero-like stretching capabilities aren't just for Elastigirl. Researchers at the Massachusetts Institute of Technology have come up with a new technology that can make any tissue sample exceptionally flexible.
ELAST technology (Entangled Link-Augmented Stretchable Tissue-hydrogel) is a chemical process that makes tissue samples very thin, very stretchy, compressible, and borderline indestructible. With it, lab technicians can more quickly and easily conduct fluorescent labeling in cells, proteins, or other genetic materials within organs like the brain or lungs. That, in turn, could enable faster research discoveries.
The MIT researchers published their work last month in the journal Nature Methods.