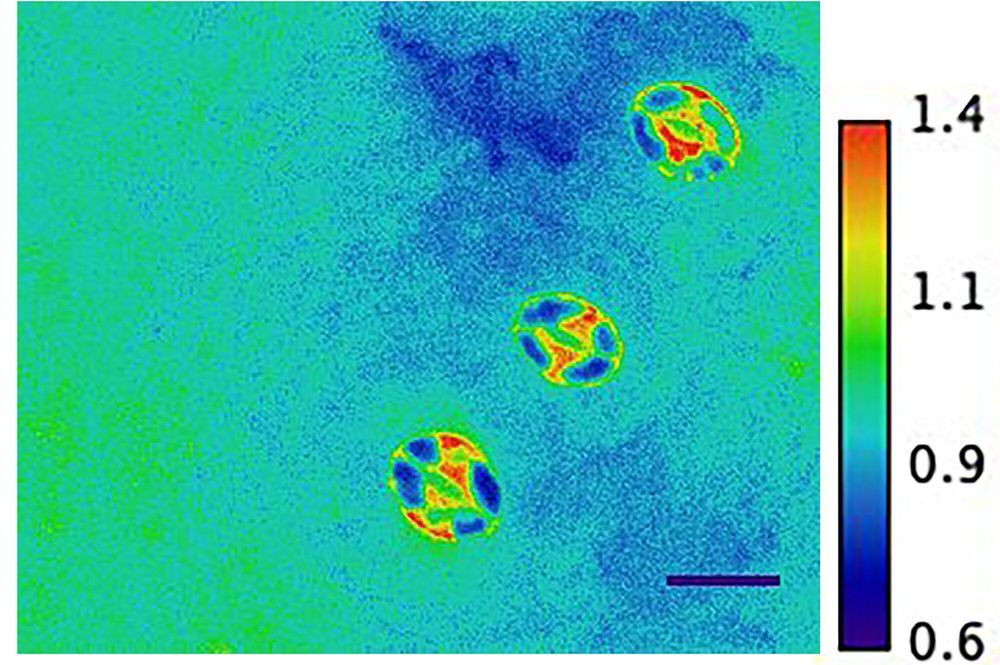 Plant biologists have long sought a deeper understanding of foundational processes involving kinases, enzymes that catalyze key biological activities in proteins. Analyzing the processes underlying kinases in plants takes on greater urgency in today's environment increasingly altered by climate warming.
Certain "SnRK2" kinases (sucrose-non-fermenting-1-related protein kinase-2s) are essential since they are known to be activated in response to drought conditions, triggering the protective closure of small pores on leaf surfaces known as stoma. These pores allow carbon dioxide to enter leaves, but plants also lose more than 90 percent of their water by evaporation through them. Pore opening and closing functions help optimize growth and drought tolerance in response to changes in the environment.
Now, plant biologists at the University of California San Diego have developed a new nanosensor that allows researchers to monitor SnRK2 protein kinase activity in live plant cells. The SnRK2 activity sensor, or "SNACS," is described in the journal eLife.