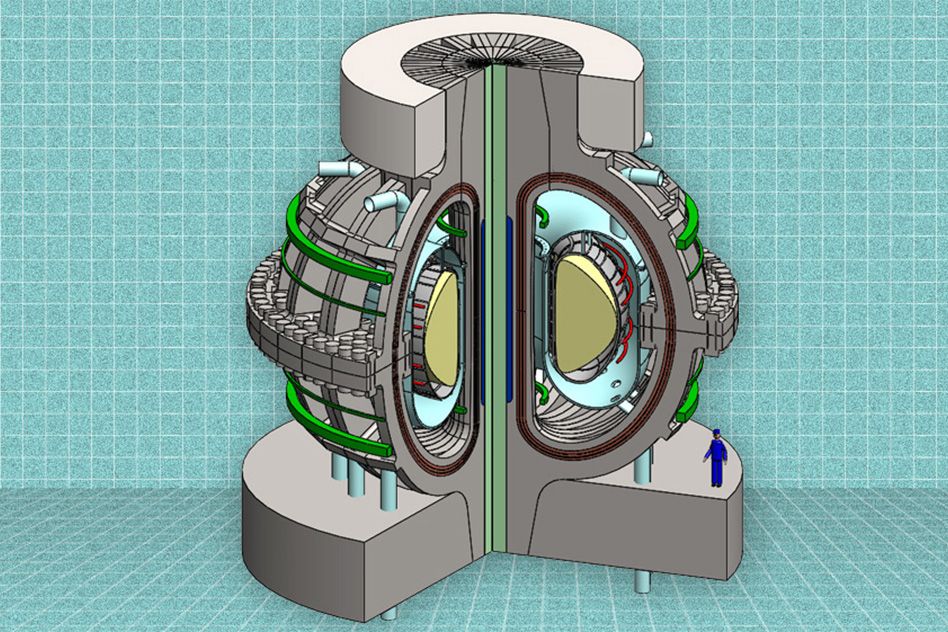 Circa 2015
---
Fusion power can seem a bit like the last bus at night; it's always coming, but never arrives. MIT is working to change that with a new compact tokamak fusion reactor design based on the latest commercially available magnetic superconductor technology. The ARC (affordable, robust, compact) reactor design promises smaller, cheaper reactors that could make fusion power practical within 10 years.
A commercially viable fusion reactor has been the Holy Grail of engineering since the 1950s, with the potential to turn almost all other major electricity sources into an historical footnote overnight. If perfected, it would essentially be an inexhaustible source of power, impacting on almost every aspect of life, from the environment to global politics. The trick is making it practical.
Put simply, fusion involves placing hydrogen atoms under very high heat and pressure until they fuse into helium atoms, which releases tremendous amounts of energy. The Sun does this as a matter of course, but reproducing those conditions on Earth outside of a hydrogen bomb has proven difficult.