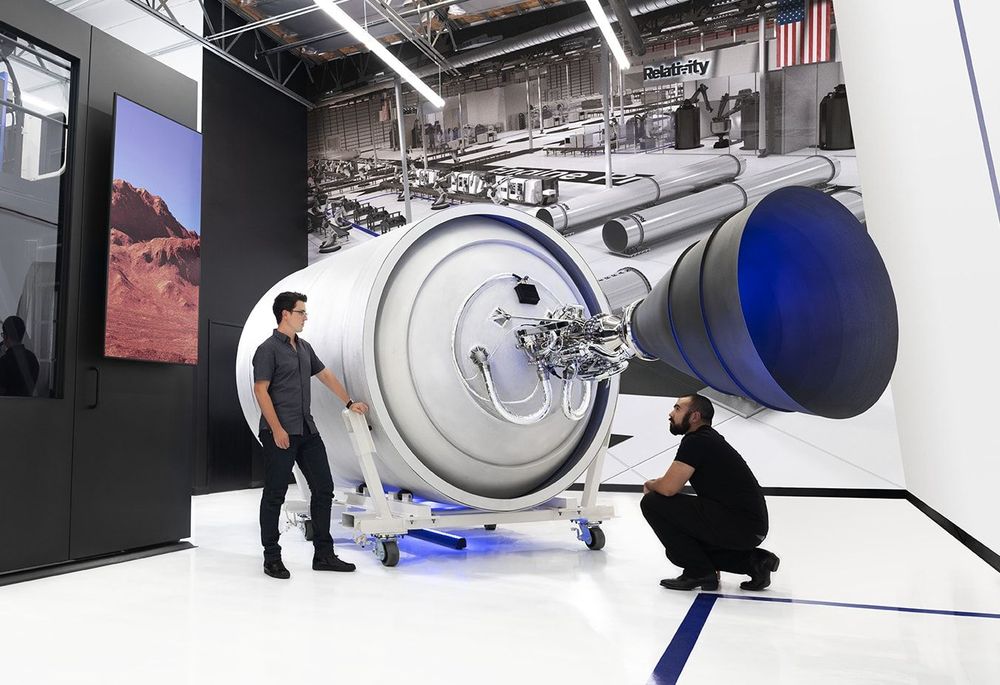 Relativity Space, a growing startup that aims to almost entirely 3D-print rockets, on Wednesday announced it struck another major launch deal, as well as an agreement with the U.S. Air Force, to build a launchpad on the California coastline.
The Los Angeles-based rocket builder signed an agreement with satellite operator Iridium Communications, to launch up to six satellites as needed as early as 2023. Over the course of more than half a dozen launches with SpaceX, Iridium completed its second-generation satellite constellation in January 2019, with 66 operational satellites and 9 spares in orbit.
The Iridium deal means Relativity now has agreements to launch for five different companies, having previously announced contracts with Canadian satellite communications operator Telesat, California-based Momentus, Thai satellite broadband company mu Space and Seattle-based Spaceflight Inc. All the contracts have remarkably come before Relativity's first launch, which is scheduled to happen before the end of 2021.