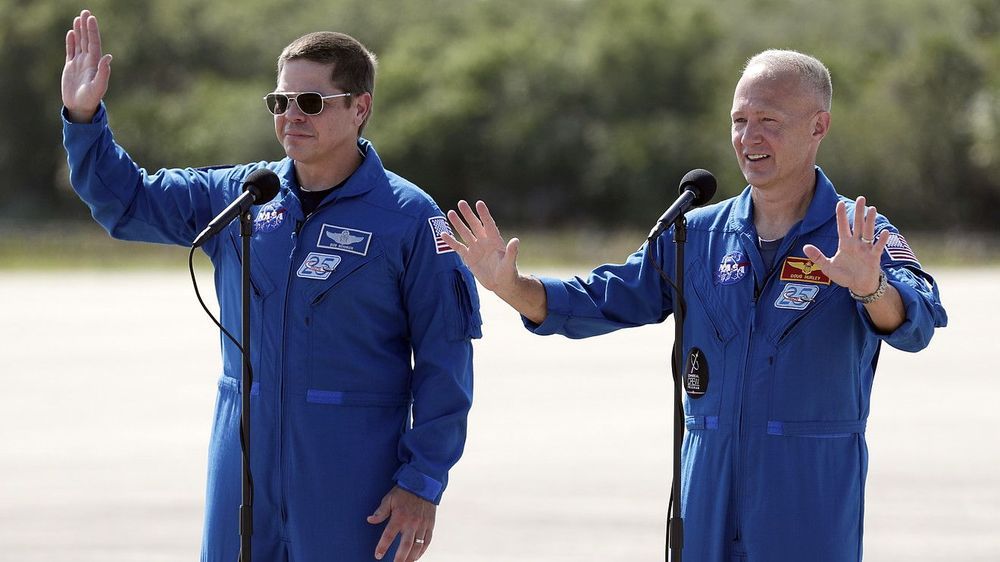 CAPE CANAVERAL, Fla. (AP) — The two astronauts who will end a nine-year launch drought for NASA arrived at Kennedy Space Center on Wednesday, exactly one week before their historic SpaceX flight.
It will be the first time a private company, rather than a national government, sends astronauts into orbit.
NASA test pilots Doug Hurley and Bob Behnken flew to Florida from their home base in Houston aboard one of the space agency's jets.