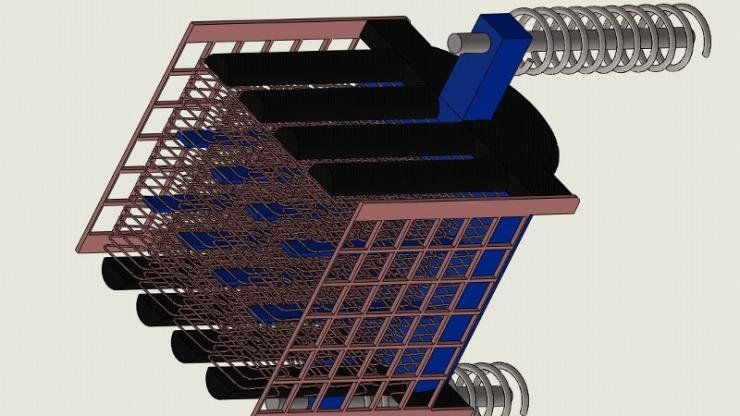 Researchers have developed a water cloaking concept based on electromagnetic forces that could eliminate an object's wake, greatly reducing its drag while simultaneously helping it avoid detection.
The idea originated at Duke University in 2011 when researchers outlined the general concept. By matching the acceleration of the surrounding water to an object's movement, it would theoretically be possible to greatly increase its propulsion efficiency while leaving the surrounding sea undisturbed. The theory was an extension of the group's pioneering work in metamaterials, where a material's structure, rather than its chemistry, creates desired properties.
Six years later, Yaroslav Urzhumov, adjunct assistant professor of electrical and computer engineering at Duke, has updated the theory by detailing a potential approach. But rather than using a complex system of very small pumps as originally speculated, Urzhumov is turning to electromagnetic fields and the dense concentration of charged particles found in saltwater.