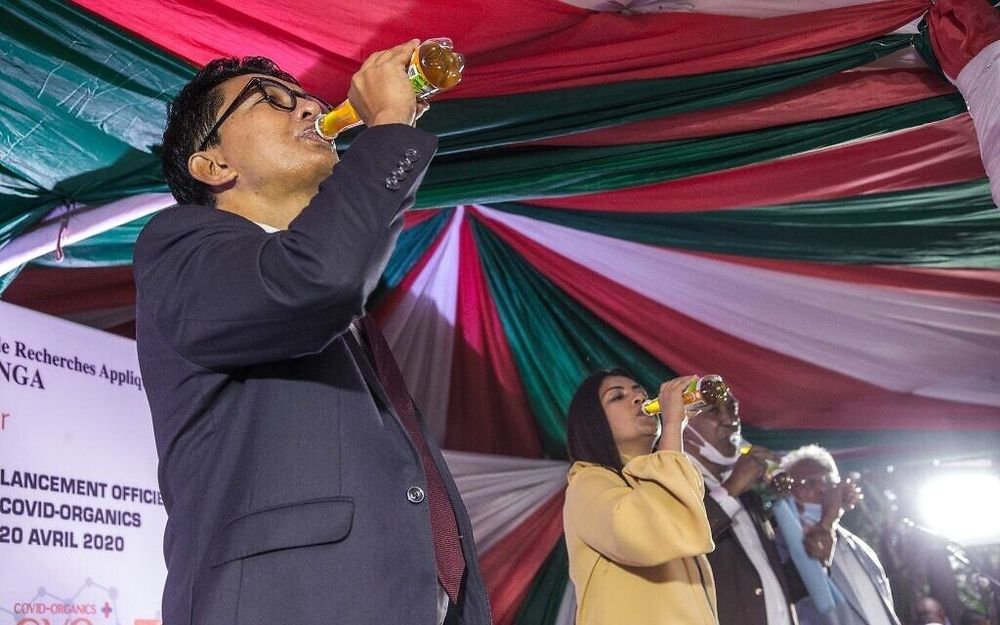 I want your opinions on this:
ANTANANARIVO, Madagascar — The president of Madagascar Andry Rajoelina has officially launched a local herbal remedy claimed to prevent and cure the novel coronavirus. "Tests have been carried out — two people have now been cured by this treatment," Rajoelina told ministers, diplomats and journalists at the Malagasy Institute of Applied Research (IMRA), which developed the beverage.
---
Announcing the brew, Andry Rajoelina drinks a bottle of 'Covid-Organics,' which he says has already cured 2 people; scientists warn of risks from untested herbal concoctions.