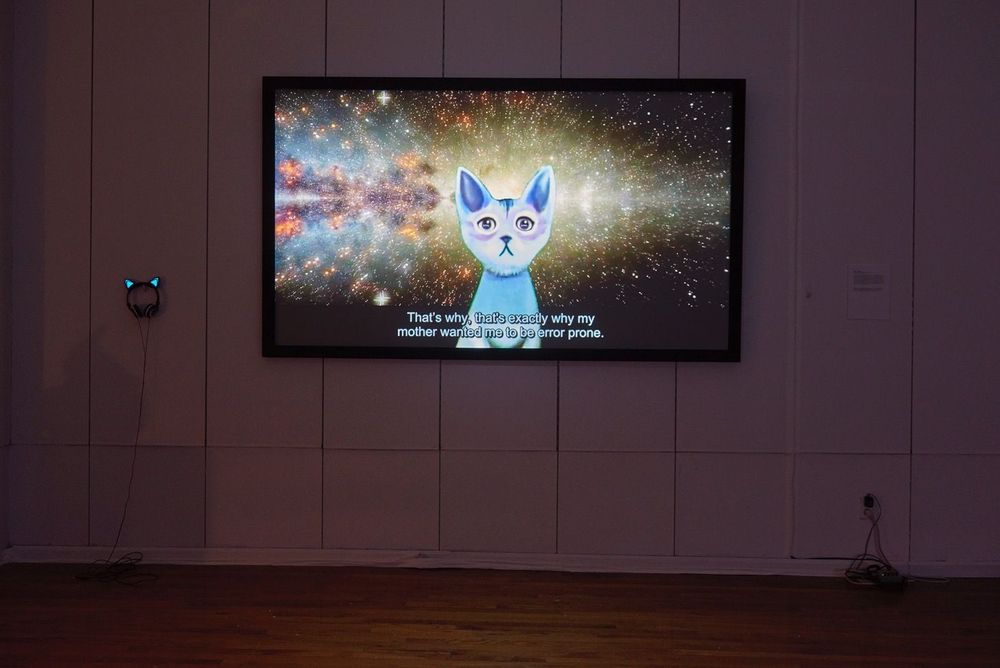 When we think of the interaction between mankind and any type of artificial intelligence in mythology, literature, and pop culture, the outcomes are always negative for humanity, if not apocalyptic. In Greek mythology, the blacksmith god Hephaestus created automatons who served as his attendants, and one of them, Pandora, unleashed all the evils into the world. Mary Shelley wrote the character named the Monster in her 1818 novel Frankenstein, as the product of the delusions of grandeur of a scientist named Victor Frankenstein. In pop culture, the most notable cases of a once-benign piece of technology running amok is the supercomputer Hal in 2001 Space Odyssey and intelligent machines overthrowing mankind in The Matrix. Traditionally, our stories regarding the god-like creative impulse of man bring about something that will overthrow the creators themselves.
The artificial intelligence-powered art exhibition Forging the Gods, curated by Julia Kaganskiy currently on view at Transfer Gallery attempts to portray the interaction between humans and machines in a more nuanced manner, showcasing how this relationship already permeates our everyday lives. The exhibition also shows how this relation is, indeed, fully reflective of the human experience — meaning that machines are no more or less evil than we actually are.
Lauren McCarthy, with her works "LAUREN" (2017) and its follow-up "SOMEONE" (2019) riffs on the trends of smart homes: in the former, she installs and controls remote-controlled networked devices in the homes of some volunteers and plays a human version of Alexa, reasoning that she will be better than Amazon's virtual assistant because, being a human, she can anticipate people's needs. The follow-up SOMEONE was originally a live media performance consisting of a four-channel video installation (made to look like a booth one can find at The Wing) where gallery-goers would play human versions of Alexa themselves in the homes of some volunteers, who would have to call for "SOMEONE" in case they needed something from their smart-controlled devices. Unfortunately, what we see at Forging The Gods is the recorded footage of the original run of the performance, so we have to forgo playing God by, say, making someone's lighting system annoyingly flicker on and off.