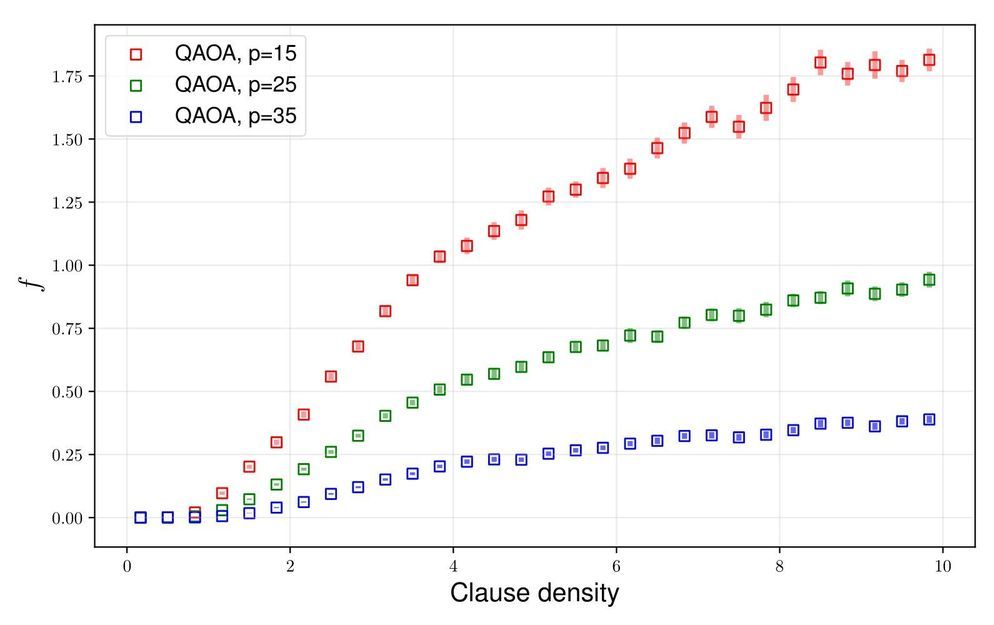 Google is racing to develop quantum-enhanced processors that use quantum mechanical effects to increase the speed at which data can be processed. In the near term, Google has devised new quantum-enhanced algorithms that operate in the presence of realistic noise. The so-called quantum approximate optimisation algorithm, or QAOA for short, is the cornerstone of a modern drive toward noise-tolerant quantum-enhanced algorithm development.
The celebrated approach taken by Google in QAOA has sparked vast commercial interest and ignited a global research community to explore novel applications. Yet, little is known about the ultimate performance limitations of Google's QAOA algorithm.
A team of scientists from Skoltech's Deep Quantum Laboratory took up this contemporary challenge. The all-Skoltech team led by Prof. Jacob Biamonte discovered and quantified what appears to be a fundamental limitation in the widely adopted approach initiated by Google.