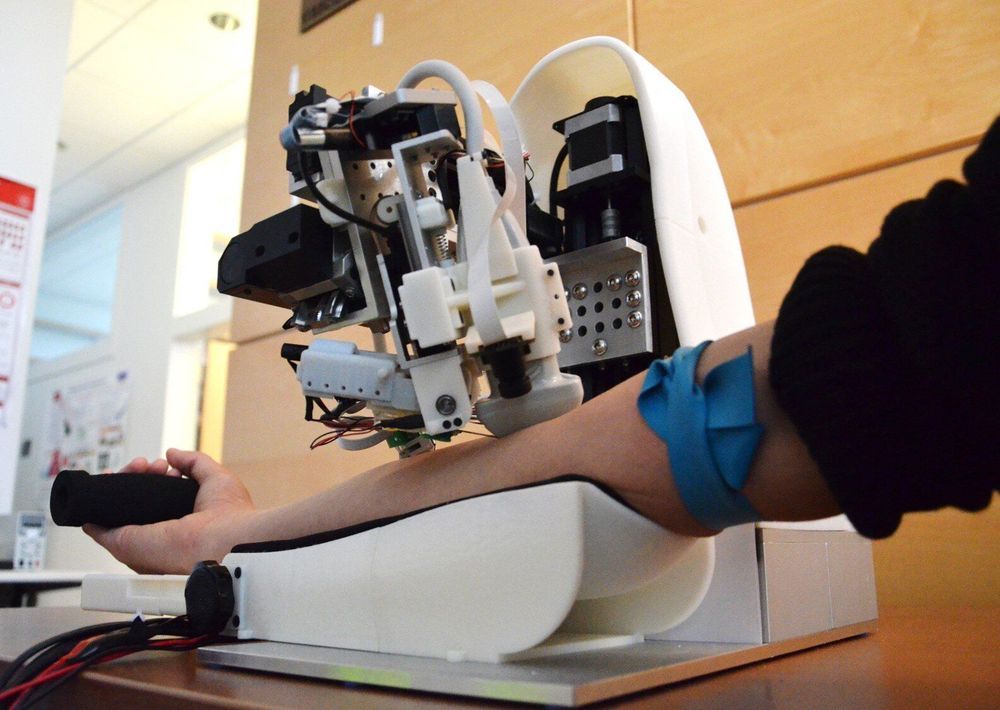 Rutgers engineers have created a tabletop device that combines a robot, artificial intelligence and near-infrared and ultrasound imaging to draw blood or insert catheters to deliver fluids and drugs.
Their most recent research results, published in the journal Nature Machine Intelligence, suggest that autonomous systems like the image-guided robotic device could outperform people on some complex medical tasks.
Medical robots could reduce injuries and improve the efficiency and outcomes of procedures, as well as carry out tasks with minimal supervision when resources are limited. This would allow health care professionals to focus more on other critical aspects of medical care and enable emergency medical providers to bring advanced interventions and resuscitation efforts to remote and resource-limited areas.