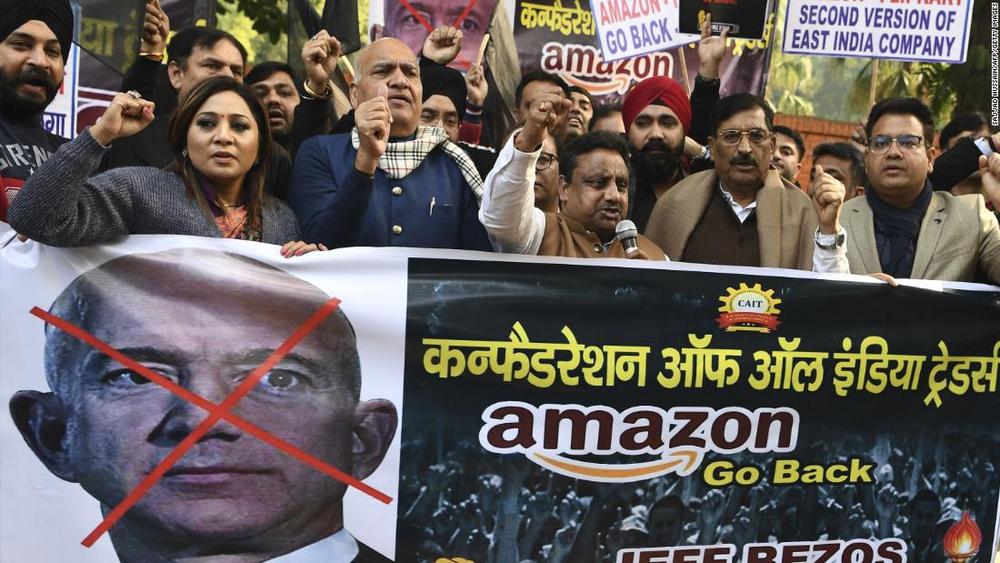 With nearly 700 million internet users and almost an equal number of people yet to come online for the first time, India is too big a market to ignore. But the tightening of restrictions on foreign tech companies and government intervention in controlling the internet are sparking concerns that the world's largest democracy is becoming increasingly China-esque.
---
In the 2010s, India's internet exploded. More than half a billion Indians came online in the 10 years to September 2019, according to the latest government data, and the country now has twice as many internet users as the entire population of the United States.
And Big Tech rushed to cash in. Facebook ( FB ) CEO Mark Zuckerberg and Twitter ( TWTR ) CEO Jack Dorsey both visited India and met the country's Prime Minister Narendra Modi, as did Google ( GOOGL ) CEO Sundar Pichai and Microsoft ( MSFT ) CEO Satya Nadella, both of whom were born and grew up in India. Nadella and Amazon's Jeff Bezos both made their second visits to the country as tech CEOs earlier this year.
All those tech giants, along with others including Uber ( UBER ) and Netflix ( NFLX ), collectively invested billions in their Indian operations, rolling out several "India-first" features and local language versions of their platforms. More billions came from their Asian peers like SoftBank ( SFTBF ), Tencent ( TCEHY ), Bytedance and Alibaba ( BABA ) — mostly through investments in India's biggest startups.