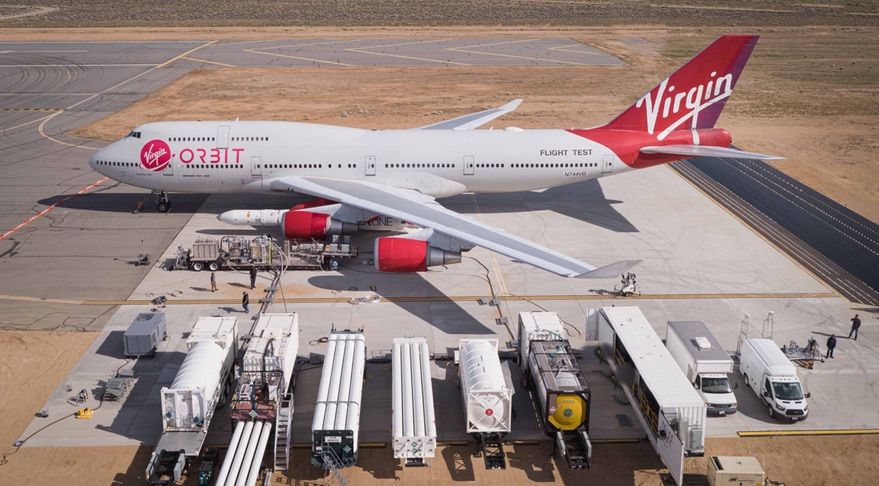 MOUNTAIN VIEW, Calif. — Virgin Orbit says it is weeks away from the first orbital launch of its LauncherOne rocket as the company makes plans to move quickly into operations if that flight is successful.
The company said in a series of tweets Jan. 31 that is in final preparations for its test launch, with the LauncherOne rocket attached to its Boeing 747 aircraft for a final series of tests and dress rehearsals at the Mojave Air and Space Port in California. That includes a captive carry flight, where the plane will take off with the rocket attached for the entire flight.
The company didn't disclose when that launch would take place beyond that it was "really close" to being ready for the flight. Dan Hart, chief executive of Virgin Orbit, said that launch would take place in the "coming weeks" during a panel discussion at the SmallSat Symposium here Feb. 4.