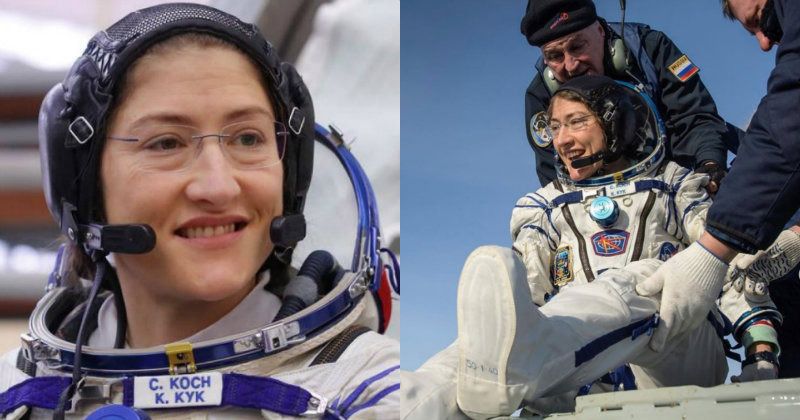 Technology/science-and-future/christina-koch-spends-record-breaking-328-days-in-space-safely-lands-on-earth-to-inspire.
---
NASA astronaut Christina Koch has made all of mankind proud, inspiring millions of women dreaming to be an astronaut like her.
She has landed safely on Earth after a record breaking longest single spaceflight by a woman, spending 328 days on the International Space Station, during which she was also part of the first all-female spacewalk with fellow NASA astronaut Jessica Meir.