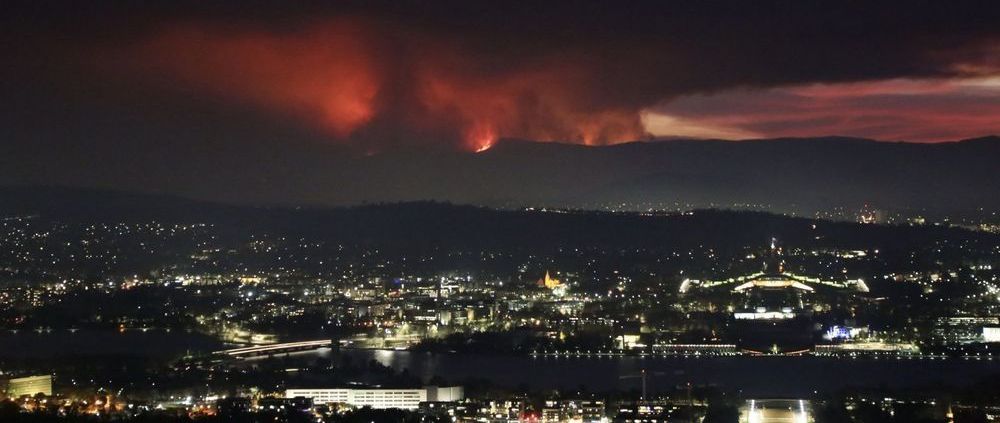 Canberra fires: Extraordinary images emerging from the fires in Canberra.
The Australian Capital is under threat tonight as a massive bushfire emerges amid soaring heat and high winds.
A huge wall of flames moving over hills toward the Australian capital of Canberra tonight.
Images posted to social media show the terrifying display of Mother Nature, as massive flames consume the hills near the city.