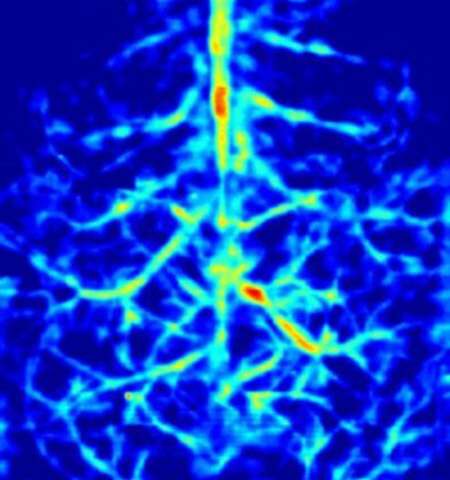 Photoacoustic imaging, a technique for examining living materials through the use of laser light and ultrasonic sound waves, has many potential applications in medicine because of its ability to show everything from organs to blood vessels to tumors.
Caltech's Lihong Wang, a pioneer in the field, has developed variants of photoacoustic imaging that can show organs moving in real time, develop three-dimensional (3D) images of internal body parts, and even differentiate cancerous cells from healthy cells.
Wang, Bren Professor of Medical Engineering and Electrical Engineering, has now further advanced photoacoustic imaging technology with what he calls Photoacoustic Topography Through an Ergodic Relay (PATER), which aims to simplify the equipment required for imaging of this type.