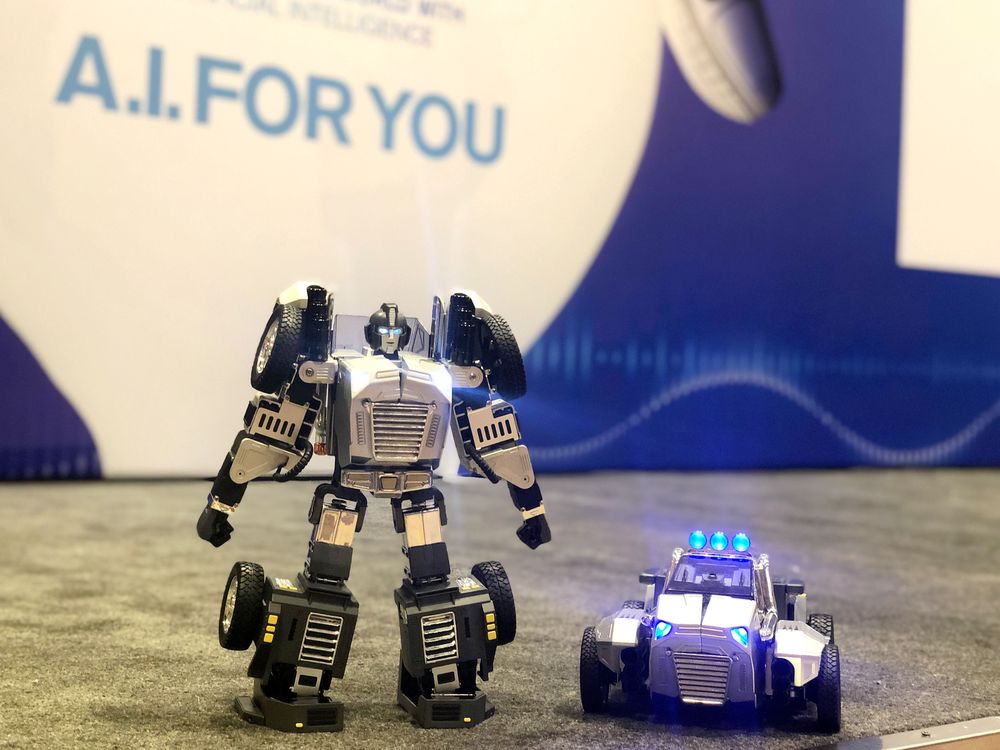 Originally a bunch of children's toys, then comic books, cartoons and movies, robot action figures than morph into vehicles and back again have proved immensely popular over the years. After a successful Kickstarter last year, Robosen Robotics has launched the T9, a robot that transforms into a vehicle through voice commands or via an app.
There are many Transformer-like robot toys already available, but most require the user to manually change the thing from action figure to vehicle, animal, device or whatever, and back again. Like the bots from the cartoons and movies, the T9 is an actual transforming robot designed to stimulate a child's interest in programming, robotics and artificial intelligence.
The T9 is claimed to be the first robot in the consumer space that can automatically move from vehicle to robot and back again, can walk on two legs when in robot form, race on its wheels when in vehicle form, involves coding and program development, and can be controlled by voice commands or through a mobile app. It can even bust some funky dance moves if you want it to.