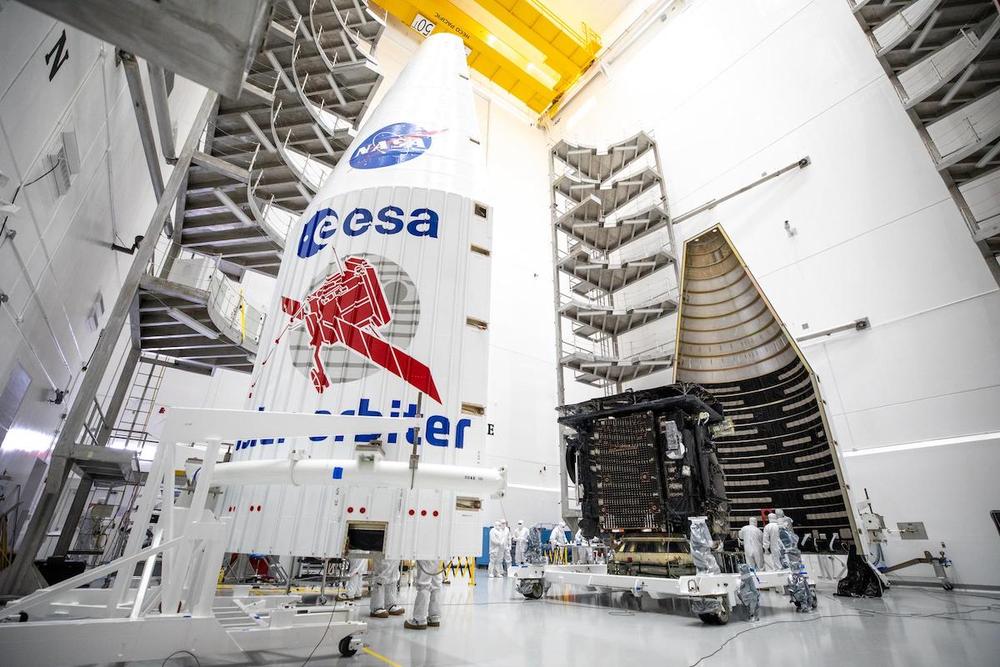 The Airbus-built Solar Orbiter spacecraft has been closed up inside the payload fairing of a United Launch Alliance Atlas 5 rocket in preparation for liftoff from Cape Canaveral in February on a joint mission between the European Space Agency and NASA.
Technicians inside the Astrotech payload processing facility encapsulated the Solar Orbiter spacecraft — designed with thermal shielding to protect against the heat of the sun — inside the Atlas 5's payload fairing Jan. 20. The spacecraft inside the Atlas 5 rocket's 4-meter-diameter (13.1-foot) aerodynamic nose shroud will soon travel to ULA's Vertical Integration Facility, where crane will hoist the payload package atop the launcher.
Valued at nearly $1.7 billion, the Solar Orbiter mission will travel closer to the sun than Mercury, where it will join NASA's Parker Solar Probe for tandem observations of the solar wind and giant solar eruptions that can affect communications and electrical grids on Earth, plus satellite operations.