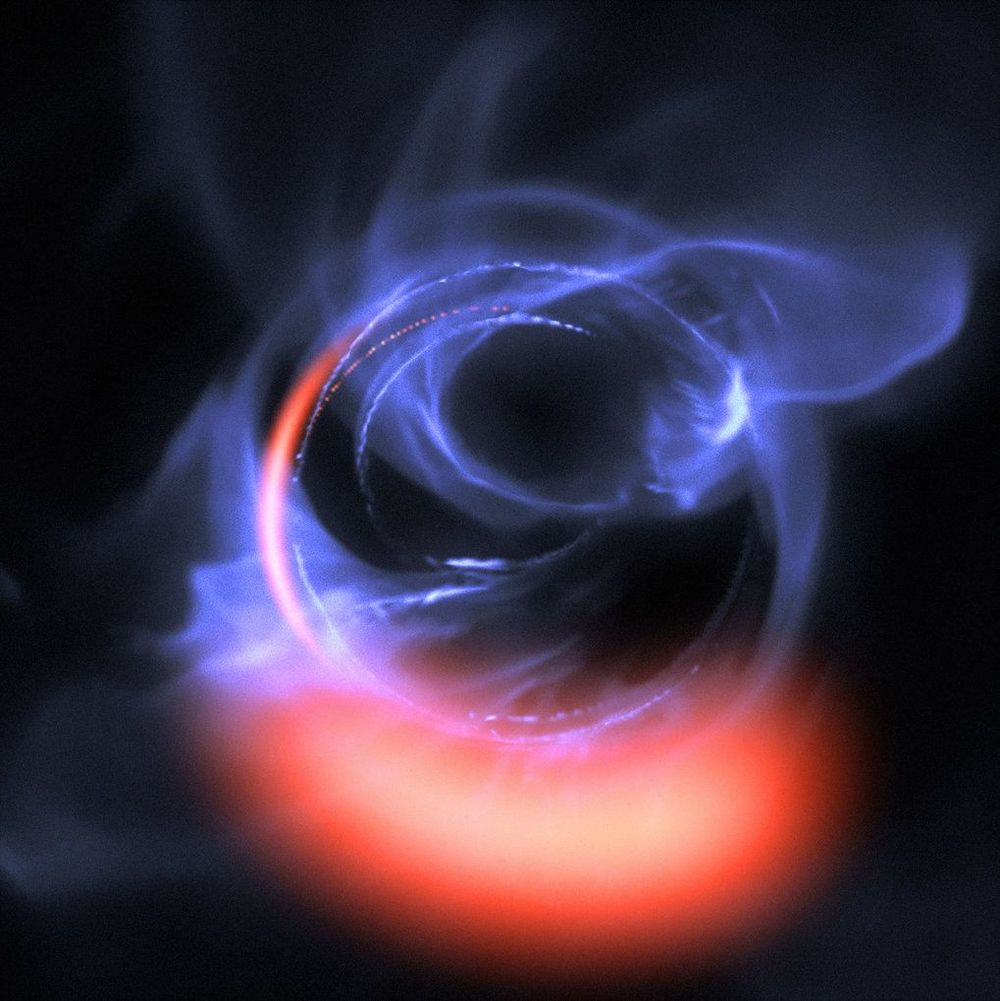 A team of researchers – including the Max Planck Institute for Extraterrestrial Physics in Garching – have gained astounding insights into the galactic centre: The astronomers have spotted gaseous clouds which are spinning around the assumed black hole at the heart of the Milky Way at a speed of around 30 percent of the speed of light. The gas is moving in a circular orbit outside the innermost stable path and can be identified through radiation bursts in the infrared range. This discovery was made possible by the Gravity Instrument, which combines the light of all four eight-metre mirrors of the Very Large Telescope at the European Southern Observatory (ESO). Thanks to this technology, which is called interferometry, Gravity generates the power of a virtual telescope with an effective diameter of 130 metres.
This unusually compact object sits right in the middle of the Milky Way and generates radio emissions: Astronomers call it Sagittarius A*. It is highly probable that this is a black hole with the mass of approx. four million suns. But this is by no means certain, and scientists are always devising new tests to support this thesis. Researchers have now used the Gravity Instrument to take a close look at the edges of the alleged black hole.
According to this theory, the electrons in the gas approaching the event horizon should speed up and therefore increase in brightness. The region of only a few light hours around the black hole is very chaotic, in a similar way to thunderstorms on Earth or radiation bursts on the Sun. Magnetic fields also play a part here, because the gas conducts electricity making it a plasma. The latter should ultimately show up as a flickering "hot spot" circling the black hole on the final stable path.