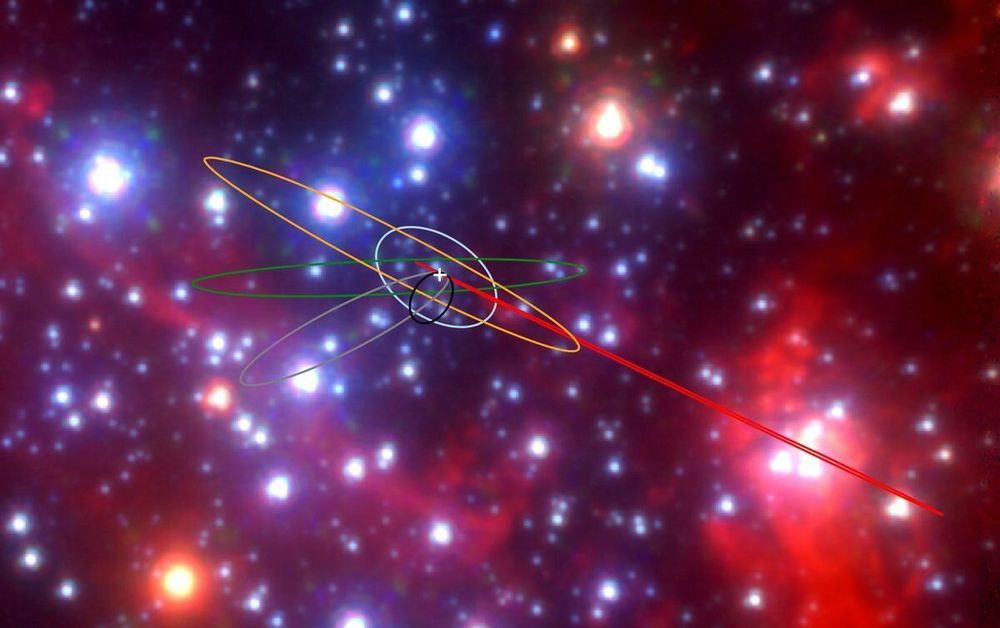 Astronomers from UCLA's Galactic Center Orbits Initiative have discovered a new class of bizarre objects at the center of our galaxy, not far from the supermassive black hole called Sagittarius A*. They published their research today in the journal Nature.
"These objects look like gas and behave like stars," said co-author Andrea Ghez, UCLA's Lauren B. Leichtman and Arthur E. Levine Professor of Astrophysics and director of the UCLA Galactic Center Group.
The new objects look compact most of the time and stretch out when their orbits bring them closest to the black hole. Their orbits range from about 100 to 1,000 years, said lead author Anna Ciurlo, a UCLA postdoctoral researcher.