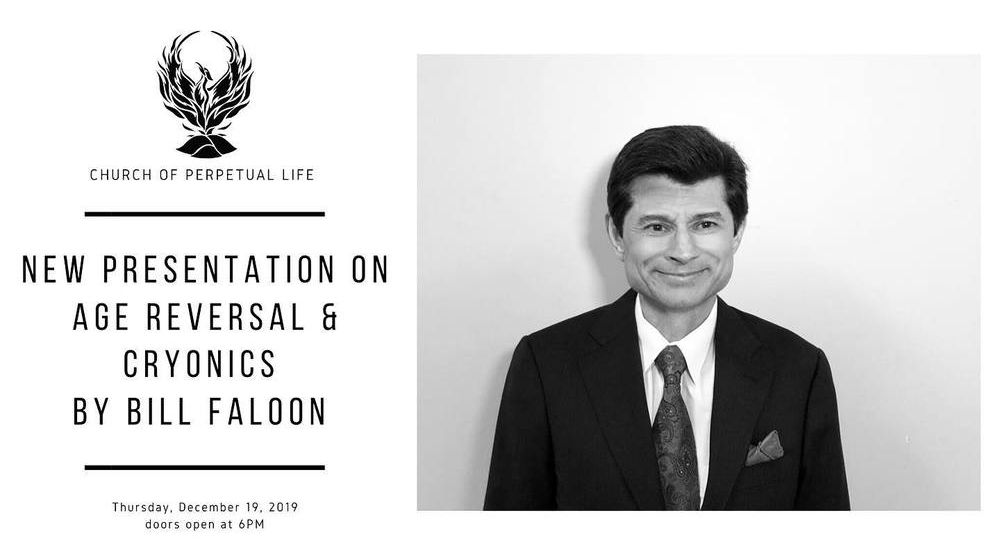 We will have a New Presentation on Age Reversal and Cryonics by Bill Faloon. 🤩 😎
Come early and enjoy snacks and conversation and stay afterward as we have a delicious 5-star dinner reception for Bill Faloon.
Before and after the service we will enjoy tasty food and interesting discussions on Age Reversal, Cryonics, Singularity and other topics of interest for all Immortalists.