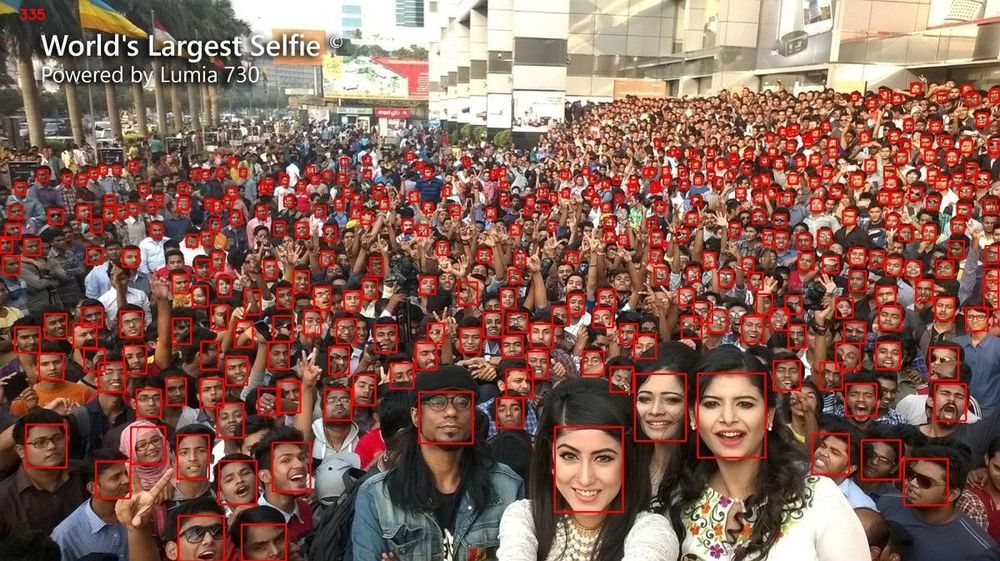 Although mobile devices were not designed to run compute-heavy AI models, in recent years AI-powered features like face detection, eye tracking, and voice recognition have all been added to smartphones. Much of the compute for such services is done on the cloud, but ideally these applications would be light enough to run directly on devices without an Internet connection.
In this spirit of "smaller is better," Shanghai-based developer "Linzai" (GitHub user name @Linzaer) recently shared a new lightweight model that enables real-time face detection for smartphones. The "Ultra-Light-Fast-Generic-Face-Detector-1MB" is designed for general-purpose face detection applications in low-power computing devices and is applicable to both Android and iOS phones as well as PCs (CPU and GPU). The project has garnered a whopping 3.3k Stars and over 600 forks on GitHub.
Facial recognition technology is widely applied in security monitoring, surveillance, human-computer interaction, entertainment, etc. Detecting human faces in digital images is the first step in facial recognition, and an ideal face detection model can be evaluated by how quickly and accurately it performs.