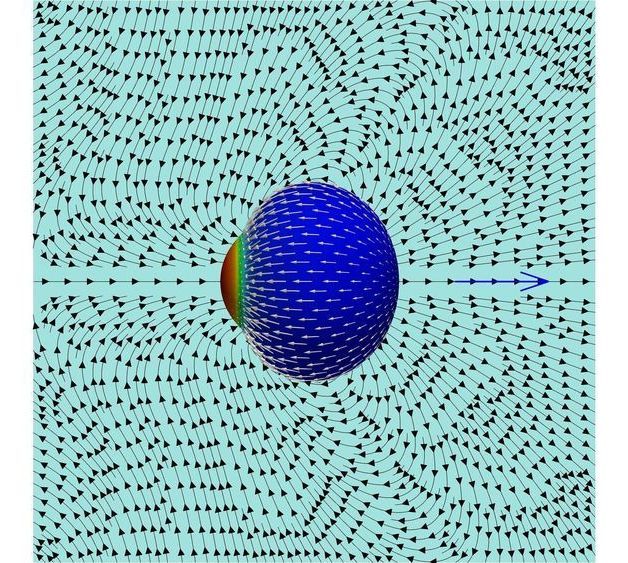 Cell motility, the spontaneous movement of cells from one location to another, plays a fundamental role in many biological processes, including immune responses and metastasis. Recent physics studies have gathered new evidence suggesting that mammalian cells do not only crawl on solid substrates, including complex 3D mediums of a tissues, but can also swim in fluids.
In a recent study, a team of researchers at the University Grenoble Alpes and CNRS (National Center of Scientific Research) tried to shed light on the mechanisms behind the onset of motility cells in suspension, which would occur if they were moving in fluids. Their paper, published in Physical Review Letters, presents a model that couples actin and myosin kinetics with fluid flow, which they applied to a spherical and a non-spherical shape.
"Recent studies have suggested that adhesion is not necessary for cells to move in a three-dimensional environment, and have even shown that cells of the immune system can swim when suspended in a fluid," the researchers who conducted the study told Phys.org via email.