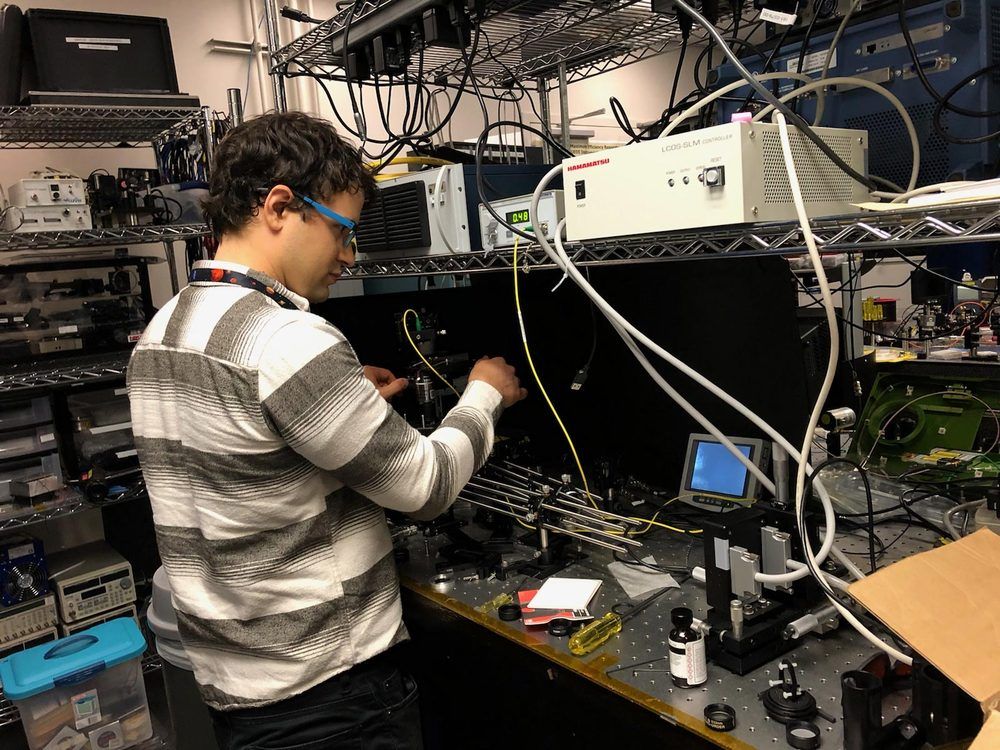 On a metal workbench covered with tools, instruments, cords, and bottles of solution, Aaron Yevick is using laser light to create a force field with which to move particles of matter.
Yevick is an optical engineer who came to NASA's Goddard Space Flight Center in Greenbelt, Maryland, full-time earlier this year. Despite being in his current position with NASA less than a year, Yevick received funding from the Goddard Fellows Innovation Challenge (GFIC) — a research and development program focused on supporting riskier, less mature technologies — to advance his work.
His goal is to fly the technology aboard the International Space Station, where astronauts could experiment with it in microgravity. Eventually, he believes the technology could help researchers explore other planets, moons, and comets by helping them collect and study samples.