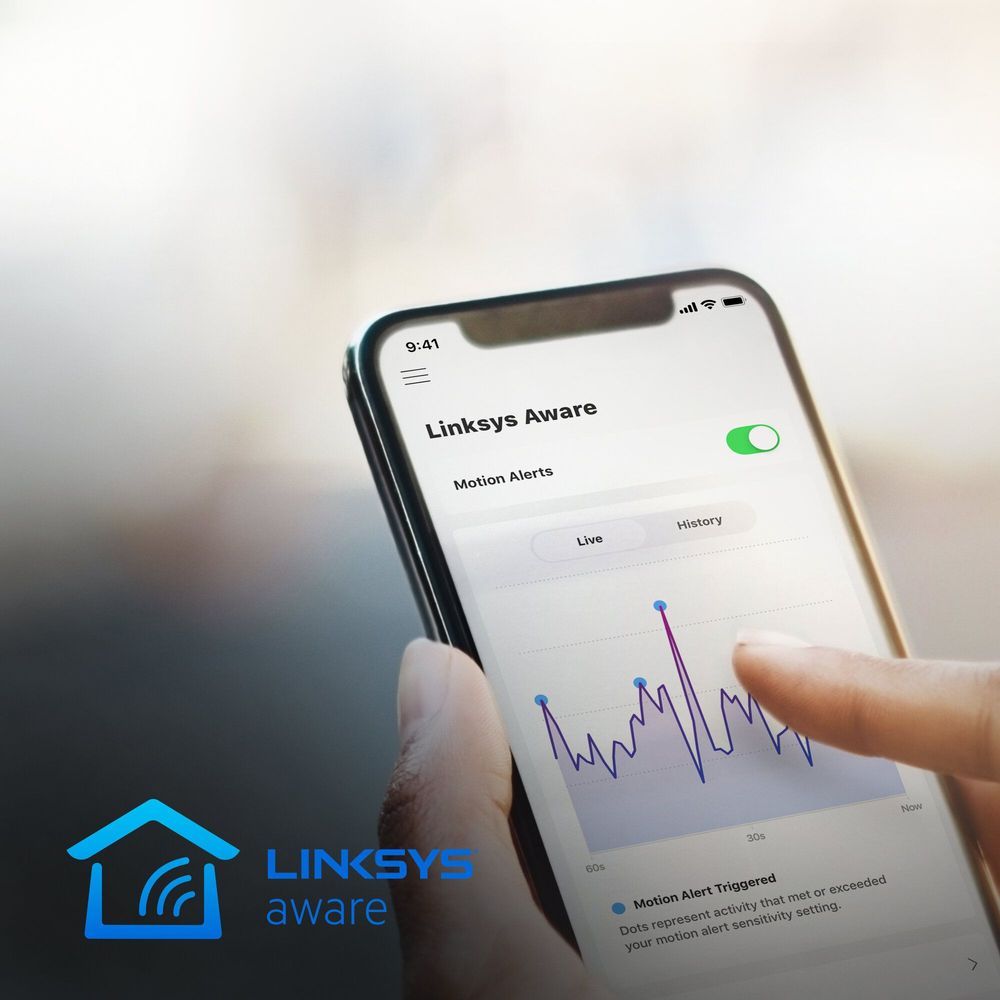 Linksys, a division within Belkin International and Foxconn Interconnect Technology, has announced that it is offering a new motion detection service with its mesh Wi-Fi routers. As part of its announcement, the company said that the service will be subscription-based and will only be available (for now) with its Linksys Velop Tri-Band AC2200 routers. The new service is called Linksys Aware.
Mesh routers are designed to be placed in multiple locations in a home or business to ensure that there are no dead spots. Since the signals create a signal mesh, software in the routers detect how the signals are bounced around, creating imprints of individual rooms and what the signals look like. If signals are interrupted, it means that something is physically blocking them, such as a person. If such a blockage is detected, the routers can send a message to an app, also created by Linksys, alerting homeowners to a possible intruder.
Users who want the new service need only install the software on their current routers, along with the app—and then sign up to pay either $2.99 each month or $24.99 for a full year. The company is also offering a 90-day free trial of the service.