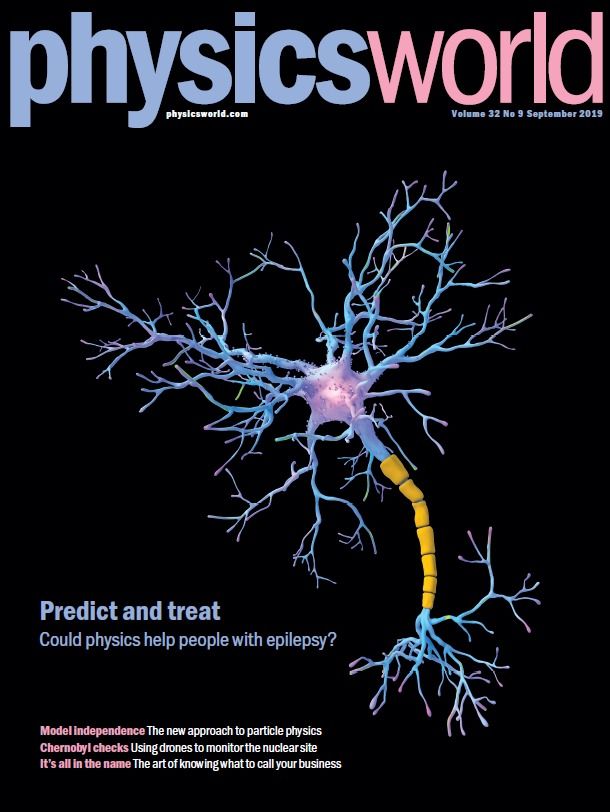 Could physics help people with epilepsy? That's the question tackled by Louis Nemzer, a physicist at Nova Southeastern University, in the September 2019 issue of Physics World magazine, which is out now in print and digital formats.
He thinks that machine learning and real-time monitoring of the brain could give people with epilepsy live information about how much at risk they are of an imminent seizure – and is even developing a smartphone app to help them in daily life.
Elsewhere in the issue, Peter Martin and Tom Scott from the University of Bristol describe how they've used drones to map radiation levels at the Chernobyl plant, which you can also read on this website from 2 September, while Kate Brown from the Massachusetts Institute of Technology examines the health impact of Chernobyl fall-out.