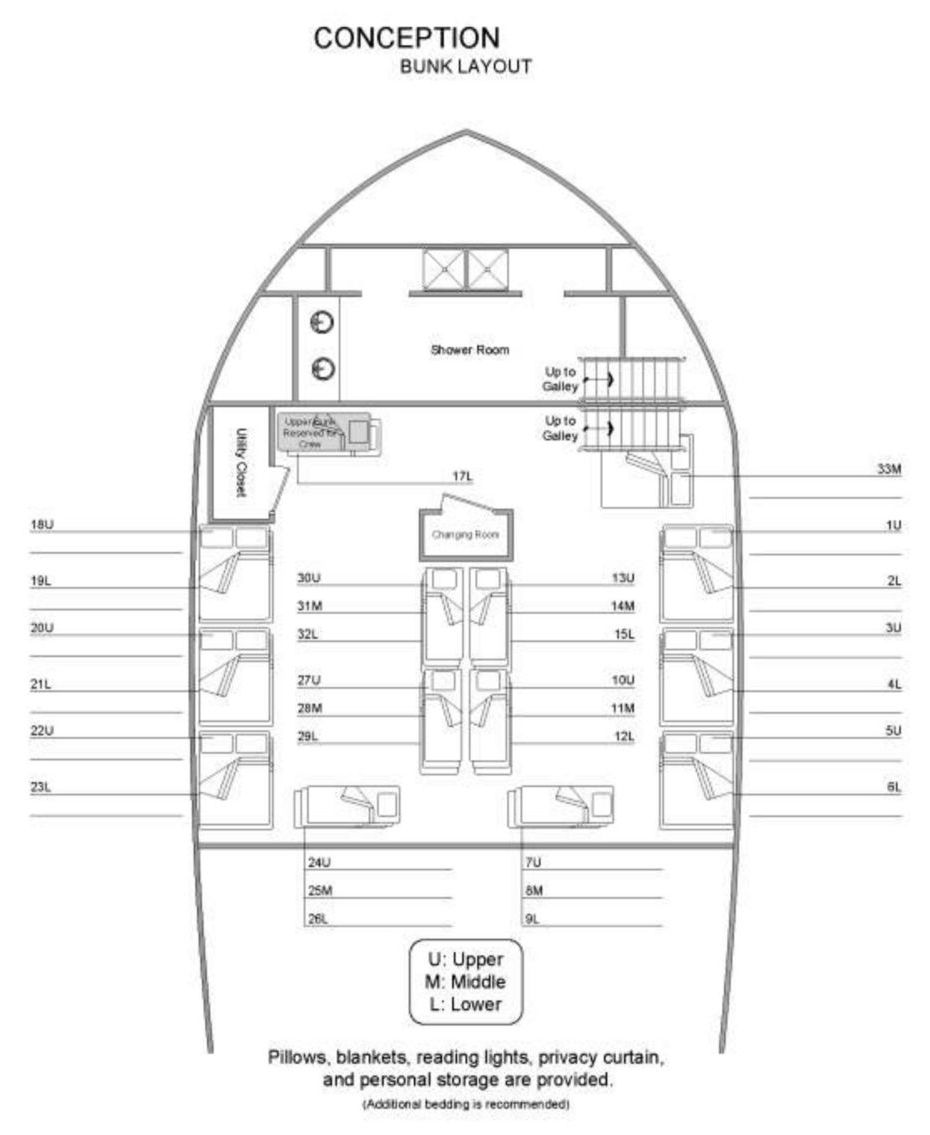 The U.S. Coast Guard stated in a press conference 34 people are missing or unaccounted as search and rescue recovery efforts are currently underway.
There was a total of 39 people on board with 34 people sleeping below deck and 5 crew members. The Coast Guard confirmed the five crew members were awake at the time of the fire and jumped from the boat before being rescued by a Good Samaritan vessel named Grape Escape.
The Coast Guard confirmed the Conception boat was anchored 20 yards off Platt's Harbor on the northside of Santa Cruz island. The shoreline of the island is being searched for any survivors.