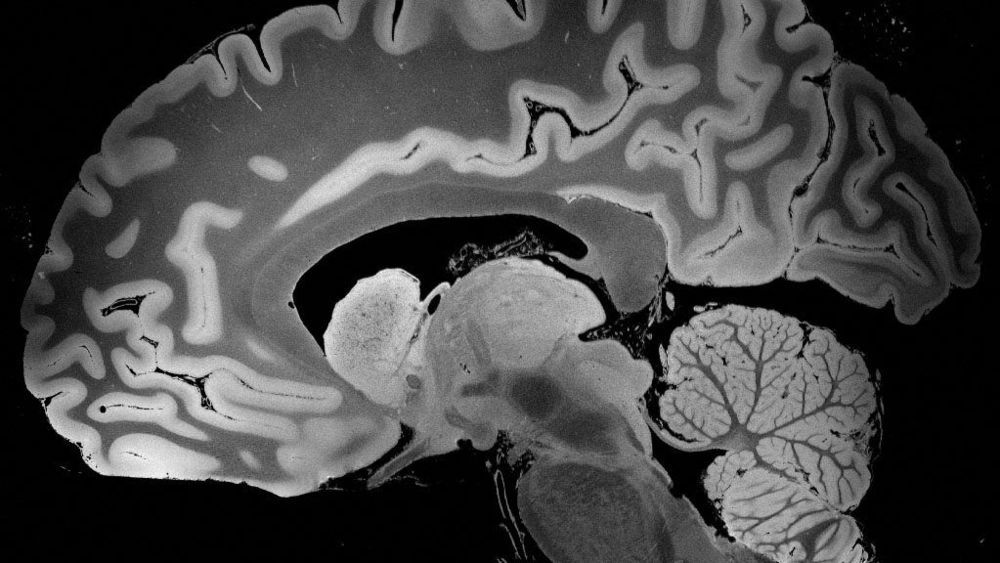 S cientists are very careful about claiming that no one else has ever done something before — the last thing they need is some overlooked lab saying, um, right here! — but researchers at Massachusetts General Hospital are confident they're on solid ground. Their high-resolution MRIs of a complete, intact human brain, they say, are "unprecedented."
Other labs have sliced up brains and seen features down to 80 or even 50 microns. (One micron is a 10,000th of a centimeter, and 75 of them is about the width of a human hair.) The MGH team got 100-micron resolution in a whole brain, producing the most detailed three-dimensional images of an intact brain ever seen.
The scientists started with an MRI machine with a 7-tesla magnet, a significantly stronger magnetic field than the 0.5-to-3 teslas of most MRIs in clinical use, which optimized the signal-to-noise ratio. But they also built custom state-of-the-art software that, depending which physics parameters it directs the MRI to optimize, reveals particular features of the tissue, from tiny bleeds to swelling to white and gray matter.