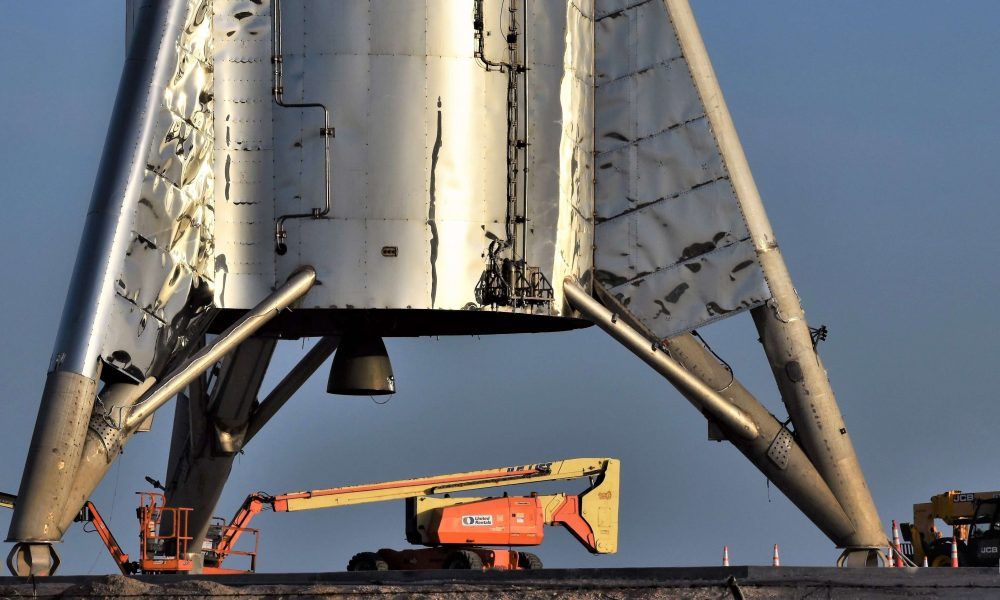 On July 28th, SpaceX wrapped up modifications to a rented robotic lift vehicle and carefully moved Starhopper back to its launch facilities three days after its inaugural flight. Another two days after that, SpaceX filed road closure requests confirming the date for the Starship prototype's next launch.
According to those road closures, SpaceX is preparing Starhopper for a second flight just 17 days after its first hop and has cordoned off August 12th through the 14th to provide a backup window or two and a possible pre-flight static fire opportunity. In recent days, SpaceX has begun the process of refurbishing Starhopper and its pad facilities, although – by all appearances – very little work is needed to return the vehicle to flight readiness.
In fact, just yesterday (July 30th), SpaceX began reattaching the pad's quick-disconnect (QD) umbilical ports to Starhopper in an important post-flight test and a first step towards verifying that all ground support equipment (GSE) is healthy. Thankfully for the pad, Starhopper is powered by just one Raptor engine, producing a maximum of 200 tons (450,000 lbf) of thrust at sea level.