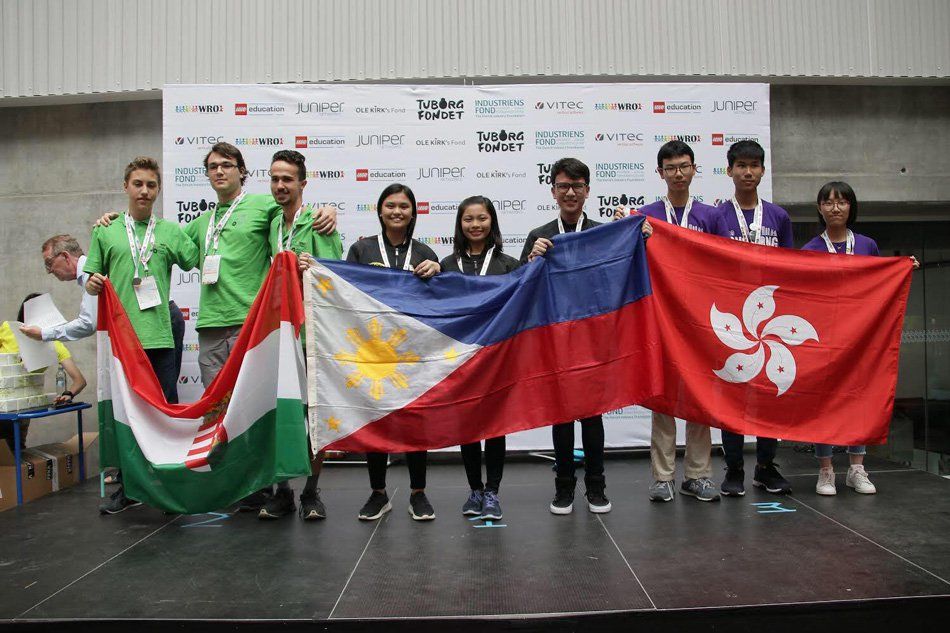 AARHUS, Denmark — The Philippine Robotics National Team bagged the gold medal award in the World Robot Olympiad Friendship Invitational (WROFIT) 2019 held here from August 1 to 4.
The delegation represented by Team NOUVUS from Dr. Yanga's College Inc., (DYCI Bocaue, Bulacan) won gold in the competition's Smart Cities project presentation in the Open Category–Smart Governance Theme.
The team's work called Project 'ALAB' (Anti-Adversity Link for Aid and Benefits) bested 149 teams from 32 countries (ages 16 to 19 years old).