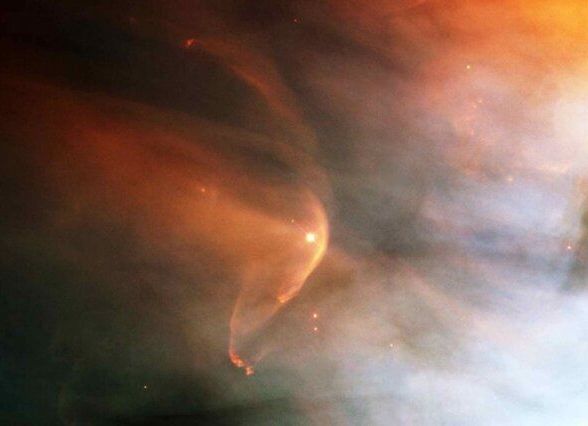 Vast interstellar events where clouds of charged matter hurtle into each other and spew out high-energy particles have now been reproduced in the lab with high fidelity. The work, by MIT researchers and an international team of colleagues, should help resolve longstanding disputes over exactly what takes place in these gigantic shocks.
Many of the largest-scale events, such as the expanding bubble of matter hurtling outward from a supernova, involve a phenomenon called collisionless shock. In these interactions, the clouds of gas or plasma are so rarefied that most of the particles involved actually miss each other, but they nevertheless interact electromagnetically or in other ways to produces visible shock waves and filaments. These high-energy events have so far been difficult to reproduce under laboratory conditions that mirror those in an astrophysical setting, leading to disagreements among physicists as to the mechanisms at work in these astrophysical phenomena.
Now, the researchers have succeeded in reproducing critical conditions of these collisionless shocks in the laboratory, allowing for detailed study of the processes taking place within these giant cosmic smashups. The new findings are described in the journal Physical Review Letters, in a paper by MIT Plasma Science and Fusion Center Senior Research Scientist Chikang Li, five others at MIT, and 14 others around the world.